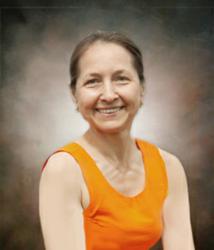 I couldn't believe my eyes and now I have that restored photo in a lovely frame as a great memorial of my dad.
San Francisco, CA (PRWEB) October 20, 2012
It's no secret, The Funeral Program Site has been a popular resource for over a decade with many families and funeral homes. Expanding in their line of services is the recent launch of the digital photo enhancement services.
With the already large inventory of template layouts and designs, the addition of this service can be a huge benefit to customers. Old and new photos alike can gain new appearance by taking advantage of the digital enhancement service. Restoration of aged photographs, removal of unwanted objects, or a complete background change are just some of the items you can have done to a cherished photograph.
In a funeral service, photos can be quite a valuable commodity. Typically photos are used in the funeral program, prayer card, memorial bookmark, memory table, or large memorial photo display. When families are not able to get a good photograph due to the age of the photo or if some damage has occurred, digital enhancement can clean up many of the flaws.
"The best part about our service is that we are quick and provide quality work. Our families are amazed at our turnaround! Since we are sensitive to the short window of time for funeral and memorial services, we make it a priority to complete enhancements as soon as possible", notes Carole Galassi, CEO and founder.
The Funeral Program Site also offers photo printing services after a digital enhancement of a photograph. Families are able to choose from a variety of sizes for the finished display. There are a large amount of various backgrounds to choose from that offer landscape to canvas. The transformations are simply amazing and from the large amount of testimonials, customers appear very pleased with the end result.
Photos submitted must be in digital format, which means customers will need to scan a photo for submission. The only restriction is submitted photos must be at least a 4x6 to ensure a good quality reproduction.
"I send this wonderful company a photo of my beloved father who passed recently. Unfortunately we were not able to use the photo since it was in such bad shape. I sent my photo to The Funeral Program Site for repair and I was so happy with the end restoration! I couldn't believe my eyes and now I have that restored photo in a lovely frame as a great memorial of my dad", shares Sandra from Florida.
There are many examples of previous work on the company's website. The backgrounds and samples of restoration are noted at http://www.funeralprogram-site.com.