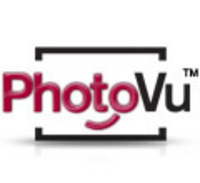 Celebrating over five years of leadership in the digital picture frame market, we have decided to conduct our first-ever digital picture frame giveaway
Boulder, CO (PRWEB) March 27, 2008
Today PhotoVu™, http://www.photovu.com, the leader in premium, wall-mounted wireless digital picture frames, announced they will give away one premium wireless digital picture frame a month over the next three months. Consumers can register for the giveaway, starting today, by going to PhotoVu Digital Frames and clicking on the "Moms, Dads & Grads" link.
"Celebrating over five years of leadership in the digital picture frame market, we have decided to conduct our first-ever digital picture frame giveaway" said Robert Jordan, partner, PhotoVu. "This is a great opportunity to come visit our website and register for the giveaway, while at the same time finding out why PhotoVu makes the ultimate one-of-a-kind gift for a loved one."
Moms, Dads and Grads will appreciate PhotoVu's huge, high-resolution screen and advanced social networking options, allowing their friends and family to share a steady stream of special life memories from each other through photo sharing portals such as Flickr, .Mac and Picasa™ Web Albums.
About PhotoVu
PhotoVu™ is the premium manufacturer of customized wireless digital picture frames for consumers and digital signage displays for businesses. Our digital photo frames are state-of-the-art innovative products offering the latest technologies and features to allow consumers to display their digital photos on the wall throughout their home, or businesses to display their own in-store digital advertising. Purchased directly from our website and through select frame shop partners, customers can create and configure their own personalized PhotoVu from a wide selection of mats and frames to match most any décor. PhotoVu is a privately held and privately financed company, registered in the state of Colorado in 2003.
About PhotoVu Wireless Digital Picture Frames
Digital photo frame consumers and digital signage business users can display thousands of digital photos or other digital signage advertising content stored on any Windows® or Apple® (Mac®) computer, or from select RSS enabled photo sharing websites such as .Mac, Picasa™ Web Albums or Flickr™. All PhotoVu digital picture frames require no additional image manipulation or software installation and will display photo collections organized with the leading photo management software programs such as Picasa™ Apple® iPhoto® '08 and others.
PhotoVu is a trademark of PhotoVu, LLC. Apple, Mac, Mac OS, iPhoto, and .Mac are registered trademarks or trademarks of Apple Inc. All other referenced product names, and other marks, are trademarks of their respective owners.
###