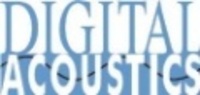 In today's world it's all about delivering a reliable solution that is flexible and can grow with your needs, and the IP7 Series delivers
LAS VEGAS (PRWEB) March 25, 2008
"In today's world it's all about delivering a reliable solution that is flexible and can grow with your needs, and the IP7 Series delivers," said Chris Coffin, CEO of Digital Acoustics. "Customers have an urgent need to improve communications within their organization. They want a scalable, easy-to-install, and cost-effective solution - whether it's going onto a university or corporate campus for mass-notification, parking lot, or transportation terminal - without compromising voice-quality audio in applications of any size."
The IP7 Series is designed to operate with Digital Acoustics' TalkMaster(TM), the communication management software that manages intercom and paging end points distributed over an IP network. TalkMaster supports multiple operators and is scalable from 10 to 1000's of units, all through software. The IP7 intercoms feature a DIN rail mount (optional surface mount), on-board relay and sensor for access control and management, and are Power-Over-Ethernet enabled. The paging solutions are equipped with an eight or 20 watt IP audio amplifier and multiple speaker type support. All IP7 products support multicast and SIP / VoIP integration with TalkMaster(TM) SIP Media Gateway.
"This exciting new product incorporates the highest level of integration combined with a superior feature set," Coffin said. "Digital Acoustics is truly on the cutting edge of IP paging and intercom systems."
Coffin will present a track on networking IP at the ISC West Conference in Las Vegas, April 2-4.
Come "Catch the Next Wave" at ISC West, Booth 13127.
About Digital Acoustics
Digital Acoustics develops innovative intercom and paging products to improve the capabilities of informational, event-based or access control networks. Because they are 100% digital and IP-based, Digital Acoustics systems provide interactivity, precision, and flexibility in use and design, resulting in simplified, cost-effective solutions that enhance safety and support without limiting future options. For more information call (877) 724-3387 or visit http://www.digitalacoustics.com.