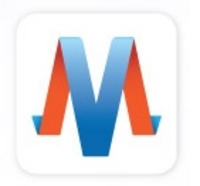 How to Start a Vertical Market Ad Network Business and Build a Valuable Assest
Carson City, NV (PRWEB) February 1, 2011
Poised to take the online advertising market by storm, Vertical Market Ad Network (VMAN), http://www.verticalmarketadnetwork.com , is launching an updated website, offering a new vertical market business solution. This proven solution heralds the imminent release of vertical ad networks in four brand new market niches. Vertical Market Ad Network is pioneering an online digital advertising network business solution that supports companies and individuals in building both a valuable asset and good income streams.
"Businesses need to maintain a market presence and generate sales in a cost efficient manner," said Andrew Nester, spokesperson for Vertical Market Ad Network. "Even in this down economy there are hundreds of vertical markets that can support an advertising network business. Vertical Market Ad Network provides something unique in internet marketing -- highly qualified prospects for distinct market niches."
Ideal for advertising agencies, publishers and entrepreneurs who want to expand into digital advertising, Vertical Market Ad Network's new business model provides a turn-key solution, with support and backup.
Two thriving online advertising networks who employ Vertical Market Ad Network's business model are the Horse Advertising Network and the Noir Woman Ad Network. Each serves a highly targeted niche audience with ads carefully cultivated to their interests.
"Traditional ad networks use just the opposite, outmoded principle – serve ads to as many as possible, hoping at least a few respond," says Nester. VMAN's niche market ad network proves this approach is inefficient for those wanting to reach a specific buying audience, wasting both ad dollars and customer's time. Serving a select group of targeted ads to an interested audience is more effective and a much better use of business resources and customers' time.
Soon, VMAN will roll out vertical advertising networks in a host of different niche markets. Those markets simply scratch the surface of markets that can be tapped using the VMAN business model.
"VMAN provides our partners with a hassle-free business solution and business support to build a profitable online business without having to reinvent a business model for their market or having to make a large investment to build systems and infrastructure before they could start their marketing efforts," said Nester. "The VMAN model requires good marketing but less infrastructure and support."
For more information about the new Vertical Marketing Ad Network, visit http://www.verticalmarketadnetwork.com/. Be sure to check out its free business guide "How to Start a Vertical Market Ad Network Business and Build a Valuable Asset."
Contact:
Andrew Nester
Vertical Market Ad Network
775-233-7677
andrew(at)verticalmarketadnetwork(dot)com
###