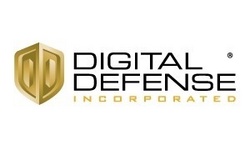 We are very excited about the launch of our new website. We want to thank our clients as well as our business partners for their continued patronage and we trust that our enhanced website is one that they will proudly reference when questioned about their security assessment service provider of choice
SAN ANTONIO (PRWEB) August 4, 2008
"We are very excited about the launch of our new website. We want to thank our clients as well as our business partners for their continued patronage and we trust that our enhanced website is one that they will proudly reference when questioned about their security assessment service provider of choice," explained Larry R. Hurtado, president and CEO of Digital Defense.
Digital Defense continues to expand its service offerings and the new website, http://www.ddifrontline.com, is designed to better communicate this rapid expansion of security solutions in conjunction with its online marketing programs. From the Company's inaugural service offerings of vulnerability scanning and penetration testing, the Company now provides a broad array of assessment solutions including, but not limited to, web application testing, information security risk assessments, security awareness training, and wireless assessments.
The growing portfolio of services is supported by Digital Defense's SIAM platforms. As a Software as a Service (SaaS) provider, the Company continues to invest in the evolution of its service delivery platforms to ensure that clients and partners fully benefit from advances made in assessment technology as rapidly as possible. The Company's SIAM platforms are designed to reduce the client's operating expenses associated with the management of their information security programs and security compliance reporting. The new website, http://www.ddifrontline.com, will better support Digital Defense's efforts to keep its clients and partners informed of the Company's product and service updates and roadmap.
About Digital Defense
Digital Defense, Inc. (DDI), an approved scanning vendor by the Payment Card Industry (PCI) Security Standards Council (SSC), delivers a comprehensive portfolio of risk management services including information security programs, regulatory compliance solutions, security testing of IT products and security education offerings. DDI and its Security Operations team uses proprietary Software as a Service (SaaS) technology and industry best practices to deliver a broad array of services to clients, which range from small financial institutions to global Fortune enterprises. Frontline™, DDI's flagship service portal, provides clients with instant access to a SIAM platform that enables independent oversight of their organization's security posture on an autonomous or DDI-managed service basis. In addition to headquarters in San Antonio, DDI maintains offices in Austin, and Houston, TX, Colorado Springs, CO, Greenville, SC, Milwaukee, WI, and Kihei on Maui, HI. For more information about Digital Defense, please visit our website at http://www.ddifrontline.com or contact us at 888-273-1412.
Reader Contact Information
Digital Defense, Inc., 9000 Tesoro Drive, Suite 100, San Antonio, Texas, 78217
Phone - 210-822-2645, Fax - 210-822-9216
Digital Defense and the Shield Logo are Registered Service Marks of Digital Defense, Inc. All other trademarks are the property of their respective owners.