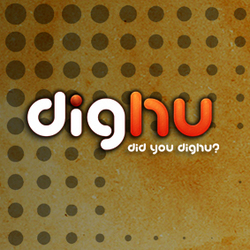 I hugged my spouse today
Boston, MA (Vocus) July 22, 2010
Dighu Media Inc. is pleased to announce the launch of a social media site based on digital humanity, Dighu.com. Dighu, pronounced (dij-yoo), enables use of the digital world to do something good for others. We love social media and it is changing how we communicate, but are we really using it to its full potential?
Dighu provides an architecture for participation in using digital media to do, promote, encourage, celebrate and reward acts of common humanity. Dighu recognizes that we all share a great responsibility for our fellow man, an obligation to respect the true dignity of all persons. Through small and simple actions like "I hugged my spouse today", "I listened patiently", "I encouraged a friend", "I met the gaze of a homeless person and gave him a smile", "I held a door"; quite simply it involves the universal principle of doing for another, what you would have done to yourself.
Dighu will encourage and aggregate hundreds, then thousands and millions of small acts creating a timeless and perpetual story by blending online activity with offline action. It will help people to take a moment every day to look beyond themselves and touch others and so discover true meaning in giving and the purpose and joy that it brings to all that they do.
Let's raise the digital world to its full potential; lets unite in uplifting and sharing our humanity through digital means. Lets embrace social media for connection and shared meaning, not just personal recognition. Use Dighu as the technology tool to accomplish this goal. Challenge yourself daily to a Daily Dighu, a means for your daily contribution to humanity.
Join the DIGHU revival at http://www.dighu.com; we will embrace digital technology to build a better world. Did you Dighu?
# # #