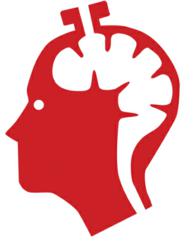 Digital Marketing Program Designed For Financial Advisors
Houston, TX (PRWEB) February 06, 2012
The latest in turn-key digital marketing customized for financial planners and financial advisors has just released today. Annuity Digital Marketing, the one of a kind digital marketing branding and promoting platform is now available for any life insurance licensed agent or financial advisor. To see the entire platform including a sample website, click Annuity Digital Marketing.
As financial professionals have found themselves behind the curve in regards to website development and online branding, the need for a turn-key and simple to use platforms is at an all-time high. With the increase in baby boomers and retirees hitting the web in search of retirement research and lifetime income options, the need for top advisors to be found is crucial.
Annuity Digital Marketing web based platform is a turn-key website platform that provides a custom designed and search engine optimized website for the financial professional. Furthermore, the package come with an exclusive retirement domain name, dynamic retirement content feeding into the site, a personalized retirement video, a press release to every media outlet in the advisors area, a protected territory, and more. The Annuity Digital Marketing platform was built by the members of Annuity Think Tank.
About Annuity Think Tank
Annuity Think Tank's vision is to be the first place advisors and consumers come to for innovative annuity solutions, unbiased annuity education, annuity research, and the most comprehensive annuity information on the web. Consumers interested in learning more about annuities, basic to advanced annuity concepts, and annuity calculators, please visit the consumer site, Theannuitythinktank.com, for more information. Financial advisors and retirement experts interested in retirement education, marketing ideas, and white papers, please visit Annuitythinktank.com.
# # #