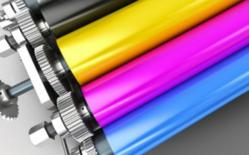 Digital printing has provided huge benefits to our clients, allowing them to provide personalized messages to each recipient.
Wayne, NJ (PRWEB) February 29, 2012
The Ballantine Corporation, a New Jersey-based full-service direct mail company, has just released a new blog post that documents the benefits that digital printing provides to direct mail marketing campaigns, particularly in the area of customization.
Digital print processes allow for variable data printing, meaning that direct marketing professionals have nearly infinite possibilities when reaching out to potential customers. Every single piece in a direct mail run can be customized, if desired, while maintaining one continuous print process. The new blog post by Ballantine describes digital print processes, how it connects software and hardware, how direct marketers can use digital print processes for their direct mail campaigns, and the significant benefits that digital printing can provide to marketing professionals.
Ryan Cote, Director of Marketing for Ballantine notes, "Digital printing has provided huge benefits to our clients, allowing them to provide personalized messages to each recipient. Our customers get a better return on investment for their marketing dollar because their efforts are relevant and targeted."
Targeted marketing has proven to be an important overall direct marketing trend in 2012, and digital printing helps marketing professionals to deliver a personalized message to their prospects and customers through direct mail at a level that was never feasible before. Direct mail can contain offers based on the recipient's demographics, buying habits, affiliations, or information gathered through websites or email surveys. Nearly anything that can be collected in a customer database can be used to tailor direct mail through digital print processes.
Digital printing eliminates the setup, materials, and proofing that are hallmarks of offset printing and other traditional print processes. While per-piece costs for digital print campaigns can be higher than traditional printing, speed and convenience provide a significant up-side. Digital printing can be done at any time with little setup, and costs continue to drop as print technology improves.
For more information on the benefits of digital printing, visit:
http://www.ballantine.com/2012/02/28/a-quick-rundown-on-digital-printing/
About The Ballantine Corporation:
The Ballantine Corporation is a family-owned and operated company that has been providing direct mail marketing services for more than 45 years. Their services include: direct mail printing and mailing, copy and design, mailing lists and promotional items. For more information about Ballantine, visit Ballantine.com. For more info on their SEO and social media division, visit BallantineDigital.com.
###