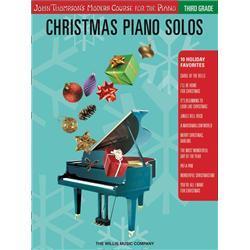 Instant transposition allows vocalists to print their favorite music in their vocal register. It also allows beginner pianists the ability to play almost any song in the key of C.
Naperville, IL (PRWEB) November 22, 2010
Sheet music is one of the newest additions to the digital realm of the web, and to Music Forte's expanding storefront. So far, it has been extremely well received by musicians, instructors, and students.
The reasons for the success of digital sheet music are very clear. Aside from the fact that it eliminates shipping costs and waiting for the mail courier to deliver a hard-copy product, there are many other benefits.
Music Forte has added over 80,000 titles in digital format. The digital versions are no different from the published hard-copy counterparts, with exception that the cover-art (such as a picture of the artist or their album) is not included in the print.
The advantages of digital format begin immediately with the online browsing experience. By installing a small, free browser plugin called "Scorch" (a download link is provided at Music Forte), viewers can preview the first page of any published work. They can also hear the music being played from their computer. This creates a distinct "try-before-you-buy" experience for the musician.
An even more impressive feature of digital sheet music is the ability to manipulate the music. Forget about changing the tempo (which should be expected from any midi playback). At Music Forte, you can transpose the music to any key you need it.
For vocalists, this means they can preview and purchase any piece of music exactly in accordance to their vocal register. The process is instant.
Transposing music on the fly is also a great benefit to instrumentalists. There are several pianists that may want to play a piece of music, only to learn that it is too difficult for them to read. By transposing the music, they can put their favorite song in the key of C, and get rid of all the sharps and flats.
While the addition of over 80,000 digital titles greatly extends Music Forte's catalog, it does not signal an end to the sales of hard-copy music. Music Forte continues to extend it's offering of hard-copy music.
Not all hard-copy music is available in digital format. On the other side of the spectrum, many songs that are no longer available in hard-copy format and still maintain a copyright may only be available as digital downloads.
Either way, there is clearly a time, need and audience for both kinds of products.
If you do need digital sheet music, you can rest assured that if you find it online, it is always in stock.
# # #