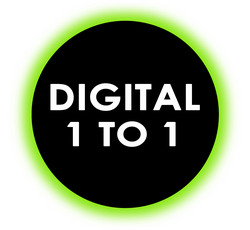 "Digital 1 to 1's educational videos makes learning photography easy and fun for all our students" Marcia Moore / Art Dept Chair New Roads High School, Santa Monica, California
Los Angeles, CA (PRWEB) October 13, 2010
Digital1to1.com is the leading provider of innovative "How To Photography Videos". They provide photographers of all levels with a large library of over 50 concise and easy to understand, 4 to 6 minute videos. Digital 1 to 1 offers the latest in tips and techniques on how to take better digital photographs to become a better photographer. Digital 1 to 1 is now available on Apple mobile devices through the App Store. The wide range of photographic categories tackle many basic topics like: Composition, How to buy a Digital Camera, Panning or even Birthday Parties, to more complicated issues like Exposure Control, Using the Histogram, What is White Balance, ISO, and the creative uses of a Flash.
"With camera technology constantly changing, photography is becoming increasingly more complicated, but with the Digital 1 to 1 App you can now view & learn content on the go (3G or Wi-Fi); our goal is to simplify the photography process for consumers," says Santino Zafarana, CEO and co-founder of Digital1to1.com. "Also if you just bought a new camera, lens or other accessory, you can now get a better understanding on how to use them as well as keeping consumers informed with the ever changing world of digital photography."
Additionally topics are updated to the App each month so consumers will always have something new to look forward to and enjoy. The following links are a few examples of videos in the Digital 1 to 1 library:
http://www.youtube.com/watch?v=XT8Hx81cgac
http://www.youtube.com/watch?v=aGdMedzPIPs
http://www.youtube.com/watch?v=ieoWME-TGUk&feature=related
http://www.youtube.com/watch?v=CUy1mIbrkkc
http://www.youtube.com/watch?v=vph2bzHdG8k
"Digital photography does not need to be complex, just because the technology is," adds Ken Pivak, President and co-founder of Digital1to1.com. "Our web videos are smart, to the point and help to bring back the joy of photography to the consumer."
For more information on educational licensing please visit http://www.Digital1to1.com or call 310-980-1012.
# # #