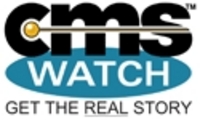 Despite the continued 'on the cusp' feel to the DAM market, DAM's big moment never seems to arrive: always the bridesmaid, but never the bride
Boston, MA, and New York, NY, USA (PRWEB) May 8, 2008
Digital Asset Management (DAM) technology has made significant strides in maturity, but it remains a highly fragmented and specialized industry, where many customers are forsaking "name" players in favor of niche or hosted solutions, according to research released today by CMS Watch, a vendor-independent analyst firm that evaluates content technologies.
These findings were released with The Digital & Media Asset Management Report 2008, which evaluates 18 major Digital & Media Asset Management suppliers based on extensive technology research and interviews with customers across a range of industry sectors. The 275-page report also documents industry best practices, current trends in digital asset management, and common pitfalls to avoid when selecting and implementing a system. Highlights from the research will be presented at the Henry Stewart DAM Conference, held in New York City, May 12-14th.
Theresa Regli and Kas Thomas of CMS Watch served as lead analysts for the report.
"Despite the continued 'on the cusp' feel to the DAM market, DAM's big moment never seems to arrive: always the bridesmaid, but never the bride," said Regli. "DAM never enjoyed the huge explosion that the WCM market did, and it probably never will. DAM's path is more a winding road than a trajectory, with many descents and ascents. Many DAM 'leaders' were recently on the brink of extinction. Some were saved by their now-ECM parents, while other vendors chug along as 20-person shops with a core platform on which they build custom solutions for long-term clients."
The report also found:

Enterprises and vendors alike are working to integrate DAM into a wide array of business services -- including marketing campaigns, catalog production, and broadcast video management -- but success still requires extensive customization
Tools that have historically been used for departmental or marketing workgroup needs are struggling to integrate with larger enterprise platforms
Despite digital rights management being vital in many DAM and MAM scenarios, few vendors have a solid solution to this need
Finally, the need for customization remains nearly ubiquitous. Adds Kas Thomas, "DAM vendors historically have participated heavily in implementations, and as a result, customers may find many touted 'solutions' aren't actually part of the core product. As a buyer, be cautious, and make sure that what you see is what you're going to get."
The Digital & Media Asset Management Report provides detailed, comparative evaluations of 18 major digital asset management vendors, including:

ADAM Software
ClearStory Systems
EMC
Interwoven / MediaBin
Open Text / Artesia
North Plains
IBM / Ancept Media
WAVE Corporation
Canto
Widen
About CMS Watch
CMS Watch™ is an analyst firm that provides an independent source of buyer's advice on content technologies. Through highly detailed product evaluation reports, CMS Watch sorts out the complex landscape of potential solutions so enterprise project teams can readily identify and assess technologies suited to their particular requirements. To retain its independence, CMS Watch works solely for solutions buyers and never for the vendors.
CONTACT:
Kristie Hughes, Marketing Director, CMS Watch
Tel: +1 202 966 6999; khughes @ cmswatch.com
# # #