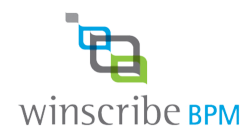 "We support some of the UK's largest law firms and, increasingly, firms in China requiring English language transcription and it's vital to us to match and exceed our clients' own technology." - Jayne Smith, Document Direct's Operations Director
London, UK (PRWEB) November 01, 2011
Winscribe, a software and services company, specialising in streamlining how people, processes and systems can work more effectively together, has signed a contract for the delivery of Winscribe BPM to Liverpool-based legal transcription company, Document Direct. This is the first UK signing for use of the innovative business process management system.
The deal involves all 80 of Document Direct's legal secretaries and 2,500 lawyers augmenting their long standing Winscribe dictation solution with Winscribe BPM.
Jayne Smith, Document Direct's Operations Director, said: "We support some of the UK's largest law firms and, increasingly, firms in China requiring English language transcription and it's vital to us to match and exceed our clients' own technology. Having every process managed centrally will increase our accuracy and speed of transcription turn-around which is key in our business. Our volumes keep increasing and Winscribe BPM's escalation process and its logging, assigning and monitoring of live jobs means our quality control can be enforced more uniformly."
Martyn Best, Managing Director of Document Direct, added: "The Winscribe solution will allow us to be in control of the customisation of our own system, so template and instruction management will become much easier. We have the freedom to apply the technology where we feel it will be most beneficial, without the need for specialised help. This, in itself, is a cost benefit to us."
Trevor Hoggard, Account Manager at Winscribe, said: "I am really delighted to be able to offer Document Direct even more of a service from Winscribe than they had before. We have been in the business of digital dictation software for many years, here in the UK and around the world, and BPM is an extension of the workflow solutions that we can offer. The first installation of a new system into the market is always exciting and we look forward to being able to publish some real business results from Document Direct soon."
About Winscribe BPM
Winscribe BPM is fully scalable and integrates with existing software installations, negating the necessity for removal of legacy systems. The solution is available to all law firms, corporate law departments and associated agencies.
Winscribe BPM offers fully integrated, bespoke workflow solutions built on a Microsoft platform which provides an easy and intuitive approach to improving the way that work gets done. For over 15 years, Winscribe has been a global leader in providing workflow solutions within the legal market and the BPM solution is an extension of this experience and expertise.
Winscribe is a software and services company specialising in streamlining how people, processes and systems work together. Founded in 1995, Winscribe is recognized for providing robust dictation workflow solutions and business process management software that make it easy to improve the way businesses work – one process at a time.
Winscribe has offices in the USA, UK, New Zealand, Australia and Switzerland as well as a sales partner network of over 100 in 25 countries supporting more than 350,000 users worldwide. Winscribe solutions are adaptable to most business requirements and are most widely used in the Legal, Healthcare, Law Enforcement, Insurance, Government, and Transcription Service markets.
For more information, please contact
chartley(at)winscribe(dot)com
01189 842133
###