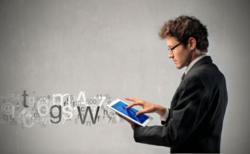 Facebook's "Insights" is where most of the tools and measurements are located, and Ramirez's video shows exactly where to find it.
Austin, TX (PRWEB) July 23, 2012
The latest video from Digital Marketer is presented by Luis Ramirez, DM's social media manager, and it focuses on monitoring Facebook content engagement. It's an easy way to see what works and what doesn't when businesses are trying to boost engagement through intriguing posts and quality questioning and commenting.
Facebook's "Insights" is where most of the tools and measurements are located, and Ramirez's video shows exactly where to find it. Insights "teach you, basically, what you need to know about your audience," said Ramirez.
Virality is also an important factor of engagement, and Ramirez explains how to figure a page's virality with some simple formulas.
"Remember to check your entire page's engagement," Ramirez said. "All those things will help you build your engagement and really understand your fans better and how to promote your brand."
Digital Marketer is continuing its leading role as an information provider for the top trends and innovations in the world of online marketing by producing videos filled with tips and advice for best marketing practices.
Digital Marketer is keeping marketers in tune with the tools and measurements they can use to determine their own strategy effectiveness with insightful blogs and accompanying videos that explain the process.
Information like this is available on a daily basis on the Digital Marketer blog, where the best of the best online marketing gurus share their ideas on trends and news flowing through the Internet. It's part of DM's continuing efforts to keep marketers across the globe up to date on what's affecting their business on every landscape.
Digital Marketer's blog is available to anyone, but becoming a member of DM Pro gains access to information-packed monthly digital newsletters from the brightest minds in the industry, as well as a collection of Special Reports on how to combine marketing with major Internet players like Apple, Amazon, Google, and YouTube. A DM Labs membership takes things a step further, with split test results, website reviews, and bonus trainings available anytime from any online device.
Digital Marketer releases informational and educational materials to help businesses and entrepreneurs gain insight and information on the trends, data, and strategies that can take them to the top of their industry. Through their RAW Training courses, strategic plans, blogs, newsletters, site reviews, and Special Reports, Digital Marketer supercharges every single marketing campaign it touches. For more information, visit DigitalMarketer.com.