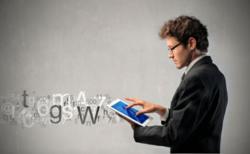 The steps that are needed to reach the Amazon bestseller list are shared in the Number One Book System.
Austin, TX (PRWEB) August 11, 2012
Self-publishing with Amazon can get a book to number one on Kindle easily with the right strategy in place, and Digital Marketer online article said it is giving budding authors the power to accomplish it.
Thanks to the Number One Book System, a new and innovative way to take advantage of the amazing influence of Amazon.com, authors are getting their works published and sold across the globe.
The article said Amazon is a major e-commerce force, especially in the book category. Now that Kindle's digital e-books are beating out the sales of both hardcovers and paperbacks, becoming a self-published author is awarding people incredibly opportunities, said the article.
But many are still afraid of the publishing process, and scared to get their opinions and creativity out into the public, the article said. The Number One Book System will show people how easy it is to create, edit, format, and submit a book on any topic. Then they'll provide the chance to watch the book rise to the top of the bestseller list, giving the author instant credibility to a wide and diverse audience.
One thing that entire audience has in common is their willingness to purchase something they find in an Amazon search engine. They've pre-stored their credit card information in Amazon's database, and the article said they are more than eager to make a spontaneous purchase, whether they read it or not. It's true; many purchased digital e-books are left unread, and merely take up space in a device's memory.
On the other hand, Amazon gives people who are looking for books on a specific niche topic the chance to fine tune their searches and discover exactly what it is they want. This allows people with a specialized audience reach them in the easiest way with the fewest steps involved, said the online article.
The steps that are needed to reach the Amazon bestseller list are shared in the Number One Book System. It is going to make writing a book and cashing the royalty checks easier than anyone could ever imagine, said the article.
Digital Marketer releases informational and educational materials to help businesses and entrepreneurs gain insight and information on the trends, data, and strategies that can take them to the top of their industry. Through their RAW Training courses, strategic plans, blogs, newsletters, site reviews, and Special Reports, Digital Marketer supercharges every single marketing campaign it touches. For more information, visit DigitalMarketer.com.