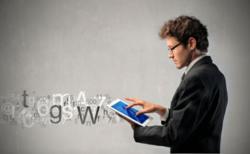 Never before has such a powerful bookselling force been in existence, and the article said writers have entered a new era.
Austin, TX (PRWEB) August 20, 2012
Digital Marketer, the industry leaders in innovative and cutting edge online marketing and business strategies, has released a new piece of information regarding the overwhelming success available to writers through Amazon Kindle.
The Great Kindle Challenge is Digital Marketer's way of showing audiences how easy it is to get an eBook published and have is sell a successful number of copies all across the world. Best of all, the program is proving how any genre of books, no matter how obscure or seemingly unpopular, can see success on Amazon Kindle.
As part of the launch, Digital Marketer will provide an inside look at how the digital publishing process works, and the opportunities it opens up to writers and authors looking for an outlet for their work.
The curtain will be peeled back with The Great Kindle Challenge, and it will transfer into the full program known as the Number One Book System.
The Number One Book System is a comprehensive program that shows authors every step in the process of self-publishing, and will guide them through any and all scenarios and capabilities.
Digital Marketer's build up to the full launch of the Number One Book System includes a contest in which five lucky participants will win a Kindle Fire. Entries will be taken until Sunday, August 19 at midnight. The deadline for entries has been extended to meet the demand for the new product. Click on the link above to participate.
Digital Marketer releases informational and educational materials to help businesses and entrepreneurs gain insight and information on the trends, data, and strategies that can take them to the top of their industry. Through their RAW Training courses, strategic plans, blogs, newsletters, site reviews, and Special Reports, Digital Marketer supercharges every single marketing campaign it touches. For more information, visit DigitalMarketer.com.