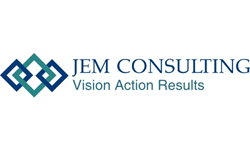 We're living in the midst of a digital transformation that touches every aspect of our lives — and is creating unprecedented opportunities and challenges for brands to engage their audiences in meaningful ways. - Lola Reed
Palo Alto, Calif (PRWEB) April 12, 2016
JEM Consulting & Advisory Services, a Silicon Valley-based firm dedicated to helping organizations gain competitive advantage through the use of digital and social media, today announced the addition of Lola Reed to its expert consulting network. Reed will lead strategic marketing and communications projects for JEM's clients and provide professional education offerings through JEM Consulting & Advisory Services.
Reed has more than 15 years of experience, including business strategy, digital strategy, marketing, public relations, branding, strategic partnerships, community activation, content strategy, corporate social responsibility, search, digital persona development, e-commerce, email marketing, social media, influencer marketing, customer acquisition, content creation and mobile. She has a proven track record of increasing market share for clients by identifying valuable ways to boost brand engagement that build loyalty and advocacy. She is known for deciphering trends within the continually evolving world of digital media to identify meaningful ways to build and strengthen customer advocacy and loyalty through digital and social media.
Most recently, Reed has worked with the Jamie Oliver Foundation, advising the JO Group on social media, brand expansion and product development and offerings. As London Ambassador of Jamie Oliver's Food Revolution, Reed works with the global team to create and broadcast a social reach in excess of 5.9 million people and coordinates the efforts of more than 1,500 worldwide supporters. In addition, Reed has worked with The Chartered Institute, the Mobile Marketing Association, Westfield Stratford City Launch, The Marketing Academy, Cadbury, Google, ITV, Microsoft, O2, Media Trust, UBS, Paramount, Pixar Animation Studios and Twentieth Century Fox. She led broadcast, trade and consumer publicity and talent relations as well as crisis management on several major motion pictures, including Titanic, Braveheart and A Bug's Life. Reed has also developed and delivered valuable professional education offerings that help businesses to better understand Millennials' most crucial communication and service expectations and the generational and cultural differences and dynamics that collide and cross-pollinate in our world of continual, unprecedented change.
"We are incredibly pleased and excited to welcome Lola to our consulting network," stated Jen McClure, CEO, JEM Consulting & Advisory Services. "She is an experienced, highly respected and results-oriented professional with demonstrated success in providing strategic counsel, insight and direction to clients. She has a deep understanding of emerging digital platforms and multi-platform strategies that grow market share and deliver results. Her expertise will be a great asset to our clients, as well as to the continued growth of JEM."
"We're living in the midst of a digital transformation that touches every aspect of our lives — and is creating unprecedented opportunities and challenges for brands to engage their audiences in meaningful ways. My expertise is in developing a deep understanding of a brand's customers and aligning their interests with a brand's business objectives that goes far beyond likes and shares into meaningful participation that delivers a mutually beneficial relationship," said Reed. "I'm looking forward to working with JEM's clients to help them address the challenges and maximize the opportunities to use digital and social media to achieve their business goals.
About JEM Consulting, LLC
JEM Consulting is a Silicon Valley-based consultancy dedicated to helping organizations gain competitive advantage through the use of digital technologies. JEM works with its clients to define a vision with aligned goals and strategy, design and execute successful systems, programs and technologies, maximize skills and capabilities and evaluate and measure results. For more information, visit http://jem.consulting.