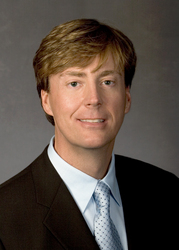 We are very excited that Kurt has joined the Faction Media team and we are eager to tap into his expertise and leadership within the cable television business
Denver, CO (PRWEB) March 19, 2009
Faction Media, a full-service digitally led communications agency, expands its senior management team with the addition of Kurt Greves.
Prior to joining Faction Media, Greves held vice president positions at both Rainbow Networks (AMC, IFC, Sundance, We tv and Fuse) and Comedy Central and oversaw the sales team for Cox Media in Phoenix, Arizona. Greves' most recent network experience includes, developing and implementing revenue generating advertising sales initiatives for Comcast Spotlight, Time Warner Media, Cox Media, Charter Media, Cablevision and CableOne as well as working with other multiple system operators around the country to maximize advertising sales potential for cable affiliates and increase brand recognition for Rainbow Networks.
Greves joins Faction Media's senior management team as "Partner," bringing to the company his almost 30 years of extensive media experience. "Faction Media is an extremely reputable and results oriented agency and I'm honored to be a part of such a creative and proven team," states Greves. "I'm looking forward to applying my background in media and the cable sector to enhance the level of strategic marketing we provide our clients."
With the economy in an historical recession, companies need to ensure their marketing partners are thoroughly versed in maneuvering the constantly evolving interactive space. This holistic understanding includes the implementation of a comprehensive and strategic concepting phase, effective execution, and the integration of measurable analytics of their campaigns that will stand up in the boardroom and increase the bottom line. Faction Media provides this by offering a well-rounded, established and results driven team of marketing professionals with celebrated backgrounds. Companies in the cable industry can be confident in Faction Media's abilities to understand and properly execute campaigns with tangible results with the addition of Kurt Greves.
"We are very excited that Kurt has joined the Faction Media team and we are eager to tap into his expertise and leadership within the cable television business," said Aaron Batte, co-founder and account services director of Faction Media. "With his background, Kurt has already got lots of great ideas to help move our business forward within the cable and multichannel industry and to showcase our digital marketing expertise."
About Faction Media
Faction Media is a full-service digitally led communications agency that helps clients compete, evolve and grow in an increasingly complex and fragmented marketplace. Faction Media provides digital strategy, audience insight, creative services, interactive development, search marketing, performance analytics and marketing optimization to Fortune 1000 companies including some of the largest and most innovative businesses in the world.
Faction Media's Unified Marketing™ approach combines new and evolving interactive tools with traditional channels to identify, build and execute the most effective and successful brand and demand generation campaigns. A commitment to performance accountability, technology, and creative innovation has defined Faction's place as a leader in Business-to-Business communications and marketing. For more information on Faction Media visit factionmedia.com
Contact:
Wendy Manning
Volume Public Relations
720.529.4850
###