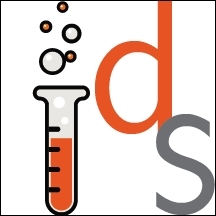 While Clinton and Obama are spending millions on TV ads, they're ignoring the power of search ads, especially when it comes to pointing web users to specific documents or sites, such as the Whitewater Report or Tony Rezko articles
Atlanta, GA (PRWEB) January 29, 2008
According to digital scientists' recent analysis of candidate search marketing efforts, neither of the two leading Democratic Party candidates is using Google search ads to highlight contrasting perspectives on the issues. In addition, while Obama and Clinton have inserted references to past potential scandals (e.g. Whitewater, Tony Rezko) into recent debates, neither is using search ads to drive the point home.
"While Clinton and Obama are spending millions on TV ads, they're ignoring the power of search ads, especially when it comes to pointing web users to specific documents or sites, such as the Whitewater Report or Tony Rezko articles," noted Tom Klein, chief scientist of the managed digital marketing firm. "It's remarkable that these sophisticated campaigns or their surrogates haven't figured out how to really use search as an efficient, competitive tool. There's a lesson here not just for the candidates, but for every business, too."
When web users currently search on Google for any candidate related terms, there are no pay-per-click search ads that run next to the search results. In addition, candidates are not advertising alongside the search results for major campaign issues, such as "global warming", "universal health care", or "war in Iraq." Searches on these three terms along with variations of the candidates' names on Google number approximately 75,000 per day - a rich potential target for advertising, and even more importantly, for fundraising.
Because these search ads run for free until a search user clicks on them, they are among the cheapest and most efficient advertising vehicles available today. While the contest between the Senators from New York and Illinois presents an obvious opportunity, candidates of all stripes and parties could benefit from tapping into the hundreds of millions of daily online searches. More detailed results of the analysis of the candidates' use of online search advertising investments are available by contacting digital scientists.
about digital scientists
digital scientists is a managed digital marketing company that helps clients grow sales, share, and profit with scientific discipline™. The company provides digital marketing expertise and features a metrics oriented approach, no-nonsense fees ($100/hour), and a broad client roster (ranging from Fortune 50 to local merchants). Digital scientists was founded by Tom Klein, chief scientist, co-author of Enterprise Marketing Management: The New Science of Marketing. You can learn more about the company and its approach to digital marketing at http://digitalscientists.com . In addition to managing digital scientists, Klein also authors the popular digital marketing idea-a-day blog named feed growth! (at http://feedgrowth.com).
For more information, contact:
Maggie Hunsucker
digital scientists
1123 Zonolite Road, Suite 11
Atlanta, GA 30306
1-888-267-6147
###