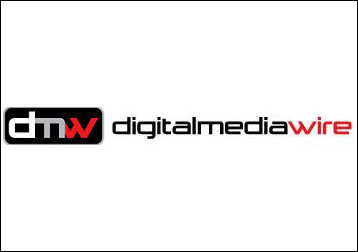 This generation was the first to grow up immersed in networked digital media, which represents both a significant change and challenge for marketers
Los Angeles, CA (PRWEB) April 6, 2007
Digital Media Wire announced today its agenda and list of confirmed speakers for the forthcoming Millennials Conference to be held in Los Angeles on Wednesday, April 18, 2007, at UCLA's Grand Horizon Room at Covel Commons.
The one-day executive conference is the first event of its kind to focus on the much sought after Millennial Generation (those born between 1980 and 2000), which will outnumber both Baby Boomers and Gen-Xers by 2010, and will become the most significant consumer sector for the media and entertainment industries.
"This generation was the first to grow up immersed in networked digital media, which represents both a significant change and challenge for marketers," said Ned Sherman, CEO and Publisher, Digital Media Wire. "We're producing this conference to address a need in the marketplace for direction on how to grapple with this formidable opportunity."
The conference agenda represents the vanguard of this rapidly evolving landscape with panels and roundtable discussions, including:
--Who Are The Millennials? What Makes Them Different From The Other Generations?
--Virtual Worlds, The New Mass-Market of One: How to Build Buzz & Awareness with Social Networks, MMOGs & Virtual Worlds
--Meet The Millennials - Q&A with Our Panel of the New Generation
--Harnessing the Power of User-Generated Content
--The Buying Power of Millennials: How They Are Influencing Buying Decisions in the Digital Age
--The Power of Music: A Roundtable Discussion About Music & Millennials, and other in-demand and challenging topics.
Attendees are over 200 decision-makers from record labels, technology companies, wireless companies, industry bodies, gaming companies, advertising firms, attorneys, marketing companies, research companies and payment companies.
Speakers Include:
Suzie Reider, CMO, YouTube
Teemu Huuhtanen, President, N.A., Sulake (Habbo Hotel)
Mattias Miksche, CEO, Stardoll.com
Sundance DiGiovanni, Co-Founder/Chief Branding Officer, Major League Gaming
LeeAnn Prescott, Research Director, Hitwise
J Scavo, General Manager, MySpace Records
Mike Greco, SVP, Research & Planning, MTV
Alan Miller, Co-Owner/CEO, Filter Creative Group/Co-Publisher, Filter Magazine
Jay Frank, Head of Programming & Label Relations, Music, Yahoo! Inc.
Dave Jaworski, CEO, Passalong Networks
David Hyman, CEO & Founder, MOG
Lisa Osborne, Supervising Producer, AFI Digital Content Lab
Ned Sherman, CEO & Publisher, Digital Media Wire
Andy Nulman, President & CMO, Airborne Entertainment
Scott Goldberg, Sr. Writer & Dir. Business Development, Digital Media Wire
Rohit Bhargava, VP, Interactive Marketing, Ogilvy Public Relations Worldwide
Richard Ellis, Founder & President, 12 to 20
Dorrian Porter, CEO, Mozes
Mike Vorhaus, Managing Director, Frank N. Magid Associates
Robert Osborn, Director, Business Development, Gemini Mobile Technologies
Tim Bajarin, President, Creative Strategies
Tommy Means, Founding Partner/Director, MEKANISM
Jamy Nigri, VP, New Media, ClickandBuy LLC
Ben Bajarin, Digital Media Analyst, Creative Strategies
Joakim Baage, Sr. Writer, Dir. Content, Digital Media Wire
Chris Dorr, VP, Video, Sony Connect, Sony Digital Entertainment
Ted Cohen, Managing Partner, TAG Strategic
Stephen Murray, President, Entertainment, BurnLounge
Megan Healy, Director, Online Marketing, Nettwerk Music Group
Garry Wheeler, CEO, Yellow Brick Road Entertainment (BandDigs.com)
Marissa Gluck, Founder & Managing Partner, Radar Research
Event sponsors and media partners include Sulake, Habbo, Mozes, Creative Strategy, 12 to 20, Stardoll, Passalong Networks, Speakerheart, New York-Tokyo, Parks Associates, NVPR, VictorHouse, Filter, Billboard Publicity Wire and UCLA Anderson School of Management.
For complete agenda, registration and event details please visit: http://www.millennialsconference.com/.
In addition to The Millennials, Digital Media Wire also hosts the 7th Annual Games & Mobile Forum at LA Games Conference. The event will be held on May 21-22, 2007 at the Roosevelt Hotel in Hollywood, CA. Other prominent Digital Media Wire events include Digital Music Forum East & West, Future of Television, Future of Film and Digital Media Conference, which it produces in tandem with Potomac Tech Wire.
About Digital Media Wire, Inc:
Digital Media Wire is an events, news, and publishing company serving the digital entertainment & media industry since May 2000. Digital Media Wire produces executive forums featuring the leading executives in digital media and entertainment. Digital Media Wire also publishes an authoritative daily email newsletter and industry directory. For more information, please visit: http://www.digitalmediawire.com.
Contact:
Hal Bringman
NVPR
323-851-6877
-or-
Phil McGovern
NVPR
323-851-6877
###