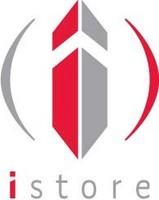 Today we collect every second what we used to collect in a week. Data is useless until you can make it actionable, which iStore enables us to do.
Houston (Vocus) December 1, 2009
iStore (The Information Store) is marking the 15th anniversary of the creation of the company, which pioneered the "digital oilfield," with its bold new information delivery platforms for the oil and gas industry. The company celebrated its anniversary with customers from around the globe at an event at the St. Regis Hotel in Houston, Texas. Daru Darukhanavala, Chief Technology Officer for BP, delivered the keynote address at the event.
iStore was formed in 1994 in response to the upstream petroleum industry's need to access and view critical E&P (exploration and production) data without specialized desktop or database applications. The company developed PetroTrek®, a web-based software tool that enables oil and gas companies to connect disparate islands of E&P data. This ensures efficient access to the right types of information needed to enhance business intelligence and decision-making, at a fraction of the cost of traditional approaches.
Today, PetroTrek supports a number of common industry platforms, including Microsoft Office SharePoint Server, and is used by Marathon Oil, BP, and other corporations that are among the largest oil companies in the world. iStore makes it easy for geoscientists, engineers, and managers to identify, track, capture, and share corporate knowledge to better support exploration and production asset management, including field optimization and reservoir management.
Phiroz Darukhanavala (Daru), Chief Technology Officer, BP recalled when data was hard to uncover. "We used to say 'wouldn't it be nice to have more data, so we can make better decisions?' Be careful what you wish for. Now we are drowning in a sea of data. Today we collect every second what we used to collect in a week. Data is useless until you can make it actionable, which iStore enables us to do."
iStore's 15-year anniversary comes at a time of substantial growth and increasing demand for its innovative approach to information management. The company is strategically aligned with some of the biggest industry players, including Microsoft, CSC, Oracle, and Infosys, as well as Infusion Development and IHS.
Going forward, the company will continue its industry leadership by introducing the oil and gas industry's first cloud computing service offering. This new computing model takes the digital oilfield to the next level by allowing oil companies to improve efficiency and productivity, reduce operating costs, and enhance asset management and business intelligence. iStore's new cloud computing offering represents a broadening of the company's capabilities and a means of expanding into new markets.
About iStore
iStore helps petroleum companies access exploration and production (E&P) data wherever it resides and presents it in a useful form. As a result, customers improve asset performance, reduce cycle time and maximize return on investment. Most importantly, iStore's suite of software solutions puts the information E&P asset management teams need to make good decisions at their fingertips. Founded in 1994, the privately held company's headquarters are in Houston. For more information, visit http://www.istore.com .
The Information Store and PetroTrek are trademarks of iStore, Inc. All other trademarks or service marks are the property of their respective owners.
###