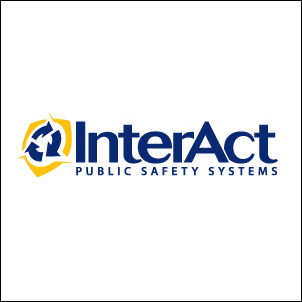 Businesses want and need to feel protected from unexpected events, as well as knowing that their day to day security is up to par
Winston Salem, NC (PRWEB) March 19, 2007
Communication between public and private sector businesses is critical to the total safety of the business and its employees. This communication allows for rapid deployment of all safety measures. InterAct Public Safety Systems, a leading provider of safety technology software used private sector businesses as well as local, state, national, and international government agencies, announces the release of new version of TrueSentry. Previously known as an intelligent digital video surveillance system , the new version expands the application's capabilities significantly, making it the hub of operations for Command and Control Centers.
The TrueSentry Command and Control system now offers a variety of features that allow for easy integration into an array of devices, alarms, access controls systems, maps and data walls, including the following:
Software Developer Kit (SDK) - The software development kit enables businesses to use an extensible device framework for rapid integration of access controls. The kit allows users to see per device configuration control of device states. Access control icons, for example, will allow persons to see when a card is swiped, door opened, door closed, and a door forced open. Description of device types as well as expandable database storage of device properties can also be programmed.
Mapping - With this new feature, administrators can easily upload and create maps in the system, which supports a variety of formats including ESRI and AutoCAD. It's easy to upload map layers and place cameras and devices on the layer to get a bird-eye view of your network. Surveillance cameras and other devices can then be placed on the map layer giving users a bird's eye view of the location of devices and the ability to click on a camera and to get a live view of the current scene. If an alarm is going off in a certain area, this will be brought to a user's attention, and the video will be immediately available for viewing.
Datawall Integration - This advanced technology allows for secure information to be available and brought to a users attention via a datawall. When an incident happens, this image is expanded and pops up attracting the users attention. This pop up shows video, maps, or third-party systems on the data wall automatically from an alarm coming from any area.
Handheld Client - With the handheld client, users can receive and view videos from alarms via any Windows Mobile™ device. Users can also take control of the live camera from anywhere in the world, to get a live view of the current situation.
"Businesses want and need to feel protected from unexpected events, as well as knowing that their day to day security is up to par," said Peter Quintas, executive vice president of surveillance solutions for InterAct Public Safety Systems. "Having a command and control platform with TrueSentry in place can help expedite information sharing in an unexpected event. Private and public sector businesses can increase their security in a whole new capacity."
For more information on these new features and all other features of TrueSentry, please visit http://www.truesentry.com.
About InterAct Public Safety Systems
Since 1975, InterAct Public Safety Systems has been Making Connections for Life™ providing both stand-alone and fully integrated mission-critical public safety and homeland security systems and products. As the pioneers of the first three-screen
E911 system 20 years ago, our passion for innovation is leading the way to Next Generation telephony, dispatch, records management, and mobile data systems. We're extending the definition of public safety with unique applications like intelligent digital video surveillance, alert notification, and crisis management systems. InterAct is a one-stop shop and sole point of contact for everything from furniture and hardware to large-scale custom system development. InterAct makes it possible for first responders from private, state, local and national agencies to decrease response times and increase their effectiveness in the communities they serve. Learn more at http://www.interact911.com or by calling 1-800-768-3911.
# # #