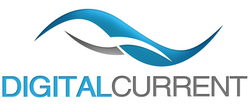 It allows us to support more leads for our legal clientele.
Saint Louis, MO (PRWEB) April 24, 2008
Starting this spring Digital Current begins a new partnership with Trial Solutions out of Houston, Texas. This partnership expands Digital Current's already expansive legal services.
Specializing in Document Management, 95% of Digital Current's clients come from the legal field. Business Manager Leland Macon has high expectations for this new alliance "This provides us the ability to service every aspect of the litigation life cycle," Macon said. "It allows us to support more leads for our legal clientele."
Digital Current, with the help of Trial Solutions, can now provide a complete suite of services including computer forensics, trial support, web review hosting, on-demand software and attorney staffing. Macon is excited about the increased support. "With our new capabilities, this will truly position us to help more clients and provide more consultants."
Along with legal services including Electronic Discovery, Digital Current offers 24-hour service with an experienced staff, including certified software technicians and knowledgeable project managers. Utilizing state-of-art equipment and cutting-edge technology, Digital Current prides itself on finishing quality projects.
With literally millions of pages processed and scanned, meeting or exceeding the tight time constraints demanded, no project is daunting to Digital Current. With a 99.5% accuracy rate in scanning and 98% accuracy in indexing, excellence is the norm, not the exception.
Digital Current is happy to provide a free consultation. For more information on the services and benefits provided, visit http://www.digitalcurrent.com.
###