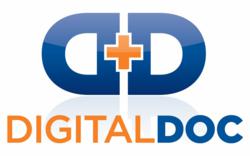 "We felt it was important to keep our royalty fees low to promote growth rather than hindering it by charging higher fees" explained Matt Lucas, Co-Founder
Owensboro, KY (PRWEB) January 31, 2013
Digital Doc is now franchising its cell phone and electronic repair centers. Digital Doc is seeking franchisees nationwide and specializes in the repair of cell phones, smartphones, tablets, iPods, laptops, desktops, cameras and other electronic devices. Digital Doc services retail and commercial markets while offering franchisees a low cost business opportunity in a surging market.
Digital Doc was founded in 2010 by Matt Lucas and Matt Payne. The first corporate store located in Owensboro, KY has seen tremendous growth over the past two years. In August 2012, the business partners decided to begin the process of franchising their successful business model and became a legal franchisor at the end of December 2012. Digital Doc is opening their Bowling Green, KY location in March 2013.
Digital Doc offers franchisees the ability to join a surging mobile technology market even if they don't possess a technology background. There is an average of 1.5 cell phones per person in the US. In addition, tablet sales are expected to grow by an astounding 65% in 2013. Digital Doc Franchising has started on the ground floor with very little competition. This will provide Digital Doc franchisees a great opportunity to establish themselves as the go-to repair center in their markets.
The Digital Doc franchise system offers a low cost entry point with low royalty fees. "We wanted to keep our initial fees down so more people could take advantage of this great opportunity. We also felt it was important to keep our royalty fees low to benefit our franchisees and to promote growth rather than hinder it by charging higher royalty fees" explained Matt Lucas, Co-Founder.
To receive additional information regarding Digital Doc, please visit their website, http://www.digitaldocrepair.com, or contact Bob Forst, Franchise Development Manager, at 866-877-8665.