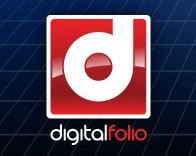 Now more than ever, Digital Folio IS Power Shopping Perfected.
Denver, CO (PRWEB) May 20, 2011
Digital Folio, the first multi-channel, real-time shopping platform, today announced that it has launched into beta its Visual SmartSearch (http://www.digitalfolio.com/visualsmartsearch) capability, an online shopping phenomenon that allows shoppers to interactively search, sort, and pan and zoom across products based on criteria ranging from price to color to product-specific attributes such as camera pixels or grocery nutrition information.
According to Patrick Carter, President of Digital Folio, Visual SmartSearch provides a fun, magical way for shoppers to find the products they need and want to buy more quickly than ever before. "If a picture's worth a thousand words then the rich interactivity and animations of Digital Folio's Visual SmartSearch are priceless to comparison shoppers," Carter said.
"It's ten times faster and more rewarding than any comparison shopping site we are aware of and says 'goodbye' to having to constantly hit 'Next Page' just to see what you are trying to browse. We're also proud to introduce the beginnings of visual shopping for grocery items to empower consumers to shop by nutrition label like never before."
Carter added Digital Folio has achieved several significant technical milestones needed to make visual search and browsing successful on a production scale, including:

Windows Azure-based dynamic re-rendering and badging of product images (e.g., price updates, etc.) to make images more informative at a glance,
Dynamic product panels,
CDN network integration options for Retailers looking to leverage the solution on their own web sites or interactive displays in-store, and
As always, the ability to drop-and-drop products into your Digital Folio sidebar where you can also get real-time comparisons and Visual SmartSearch within your browser wherever you go across the web.
"Now more than ever with Visual SmartSearch," Carter said, "Digital Folio IS Power Shopping Perfected."
About Digital Folio
Digital Folio is a Denver-based customer experience innovation firm focused on leveraging new domain technology and a strong customer perspective to dramatically improve the shopping experience for consumers and retailers alike. Digital Folio, a cloud-based shopping tool powered by Microsoft Azure, offers the first seamless, multi-channel retail shopping experience that allows consumers to shop the entire web at home on a computer, anywhere on a mobile phone, or in-store on an interactive display. As the industry's first "always with you" shopping resource, Digital Folio allows consumers to compare products and prices and receive dynamic money-saving offers from retailers—all based on their own shopping behavior and in real-time. For more information, visit http://www.DigitalFolio.com.
All product and company names herein may be trademarks of their registered owners.
###