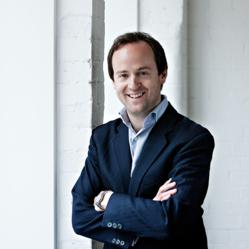 After a number of successful years in Southwark, we are excited to move our main office to Mayfair in West London.
(PRWEB) June 21, 2012
The office is located next to the exclusive Ritz Hotel at 22 Arlington Street and will host the full team of technicians and experts. These offices were previously considered as a suitable extension for the 5* hotel; however, plans for development were postponed allowing this prestigious location to remain available for commercial use.
Digitalis Reputation was founded by Dave King, who is a qualified lawyer and considered a highly respected authority in digital media after holding the position of CEO in a number of rapid growth technology companies.
Digitalis Reputation forms part of the Digitalis Media Group and benefits from advanced technology, which is both highly innovative and unique. This resource is complemented by the specialist team who boast a broad range of technical and media skills. The company has the ability to constantly monitor the online landscape for new and existing content, enabling effective crisis management for a wide range of clients.
Digitalis is positioned firmly at the forefront of the field of Online Reputation Management and its unique technology plays a key role in assessing the online landscape and providing valuable insights to help mitigate reputation risk for clients.
The company looks after a number of renowned individuals and brands, including FTSE chairmen, CEOs, hedge fund managers, ultra high-net-worth individuals and celebrity names. Working alongside publicists, PR agencies and digital teams, Digitalis Reputation offers a vital further service that allows clients to control their online positioning.
Dave King, who is the Chief Executive Officer, commented on the move, "After a number of successful years in Southwark, we are excited to move our main office to Mayfair in West London. Our team has been rapidly growing in strength and numbers over the last year and 22 Arlington Street offers Digitalis Reputation a suitable base that is easily accessible to those clients that are based in London."
The new location provides Digitalis with strong transport links. London City Airport, London Heathrow Airport and the London Heliport are all within relatively close proximity for their International clients.
All press and media enquiries should be directed towards Digitalis Reputation. Digitalis Reputation can be contacted at the following email address: info(at)digitalisreputation(dot)co(dot)uk