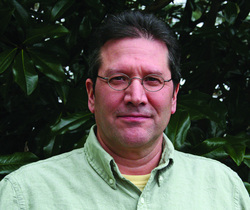 Kennesaw, GA (Vocus) February 3, 2010
Digital Projection Inc. (DPI), an Emmy® Award-winning manufacturer of high performance projection systems, announced the appointment of Mark Stephens as Senior Applications Specialist. With over 18 years of experience in numerous facets of the projection industry, Stephens brings a wealth of knowledge to DP's already robust applications support team. Stephens has already commenced working directly with DP's extensive dealer and end user network across the US and Canada.
Having worked as both technician and support engineer with some of the AV industry's largest companies, Stephens is a tremendous asset to any DP dealer needing insight or support on a particular application. Along with the other members of our customer service, technical and sales teams, Stephens will assure that DP delivers a comprehensive resource of application support, systems solutions and stellar customer service. Stephens will handle both pre-sale and post-sale application support needs.
Mike Levi, President of DPI, commented, "Mark comes to DP with nearly two decades of high level projector and systems experience. Throughout that time span, he has served in a diversity of technical roles: from bench level projector repair, to help-desk support, to on-site system integration and troubleshooting." Levi continued, "Suffice to say, Mark has extensive experience supporting customers with high performance projectors, installed in everything from straightforward entertainment applications to highly complex, mission critical systems. We are honored that he has brought all his experience to DPI."
Stephens remarked, "I'm very happy to be given the opportunity to join the DP team. The timing feels especially good as there seems to be a resurgence of life in the specialized projector marketplace. I have always had a lot of respect for the Digital Projection organization and product line, and look forward to helping our dealer network in any way possible."
Mark Stephens can be reached at 770-420-1350 or mstephens(at)digitalprojection(dot)com during DP office hours.
™Digital Light Processing and DLP are registered trademarks of Texas Instruments.
Emmy® is a registered trademark of The Academy of Television Arts and Sciences.
About Digital Projection International
Founded in 1989, Digital Projection International (DPI) has been instrumental in the development and application of Digital Light Processing™ technology by Texas Instruments for projection systems. DPI introduced the world's first 3-chip DLP® projector in 1997, and has since delivered expert system engineering and world-class customer services, thus maintaining its position as a digital imaging pioneer.
DPI's groundbreaking projection research and development has garnered the admiration of industry professionals around the world. This has earned the company many awards, including two Emmy® Awards for Outstanding Achievement in Engineering Development by the Academy of Television Arts and Sciences. DPI remains the first and only projector manufacturer to win the coveted award.
Today, DPI manufactures and distributes an extensive line of ultra high-performance 3-chip and single-chip DLP® projection systems. These projectors are the reference standard for demanding applications such as 3D immersion, large-venue, live-event staging, fortune 5000, education, medical and scientific research, command and control, digital cinema, commercial entertainment, worship and elite home cinema.
###