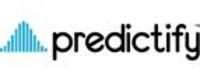 The demographic information is fascinating
Menlo Park, Calif. (PRWEB) October 23, 2007
How many copies of his new book "Stick to Drawing Comics, Monkey Brain!" will Scott Adams sell? It's a question that the Dilbert creator has been analyzing vigorously in the weeks leading up to the book's launch on October 22nd.
Rather than using historical data to forecast future sales, Adams turned to Predictify (http://www.predictify.com), a prediction platform designed to harness the collective wisdom of Internet users. He posted his question to Predictify users, who predict the outcome of real-world events and provide demographic information about themselves in exchange for the opportunity to earn real money when they're right. Within a few days, Adams' question had received nearly 300 responses.
"My new book is so different from my other works that I had no idea how to judge its potential, said Adams. "The Predictify results are helping me to make smarter publicity decisions."
Predictify combines the responses of a large number of users into a powerful collective prediction. Unlike surveys and polls, Predictify asks members to consider the likely outcome of an event, not their personal opinions or beliefs, and tracks each member's historical predictive accuracy to identify experts among its user base.
"Accuracy is only part of Predictify's value," said Parker Barrile, Founder and CEO. "Our results can be filtered by predictor demographics and expertise to get deeper insight into not just what the crowd is saying, but who they are."
"The demographic information is fascinating," said Adams. "It tells me which group of people are the most optimistic about the book's potential. That's valuable in a variety of ways."
Businesses and individuals can use Predictify to gain insight into future product releases, sales forecasts, consumer sentiment, or market trends. For example, what consumer confidence index will the Conference Board report for October 2007? Which motion picture will have the highest box office gross in 2007? How much will the FCC raise in its auction of the 700 MHz wireless spectrum in January 2008? These are just a few of the topics being predicted on Predictify. Find out more at http://www.predictify.com.
About Predictify:
Studies have shown that large groups of regular people are often more accurate than a small group of experts at predicting the outcome of future events. Predictify is a prediction platform that harnesses this collective wisdom. Users can find events that interest them, predict the outcome, build a reputation based on accuracy, and even get paid real money when they're right. Users can also post questions about future events and collect a large sample of predictions about the outcome. Best of all, it's free - no points or bets required Predictify is based in Menlo Park, Calif., and can be found on the Web at http://www.predictify.com.
About Scott Adams:
Scott Adams is the creator of DILBERT, the comic strip that now appears in more than 2,000 newspapers, 65 countries, 25 languages and on the Web at http://www.dilbert.com, which receives over 1.4 million unique visitors per month. His books, The Dilbert Principle, Dogbert's Top Secret Management Handbook, The Joy Of Work, and The Dilbert Future were all New York Times bestsellers.
###