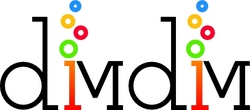 I couldn't be more pleased that Roger has joined the Dimdim team
Boston, MA (PRWEB) October 22, 2009
Dimdim the easy, browser-based web meeting company, today announced that Roger Hodskins, an accomplished sales and business development executive, has joined the company as its first VP of Worldwide Sales. Mr. Hodskins brings to Dimdim more than 25 years of senior sales leadership experience at fast-growing software companies. His track record includes two successful IPOs and three acquisitions valued at more than $1.5 billion.
"I couldn't be more pleased that Roger has joined the Dimdim team," said DD Ganguly, CEO of Dimdim. "Roger's impeccable track record of driving growth while scaling world class sales and business development teams will be an asset to Dimdim. Dimdim is growing at an exceptional rate and Roger's appointment will help drive even more growth."
On the heels of the company's launch of Dimdim Webinar, this new hire augments Dimdim's existing team of successful entrepreneurs with a proven history of revenue growth, acquisition of market share, and excellence in product development and innovation.
"Dimdim has created an award-winning product that is now in use by thousands of worldwide organizations who are looking for powerful, yet affordable, web meeting solutions. My focus is on building a world-class sales and business development organization that can drive further adoption and continue to take market share away from the over-priced legacy providers," added Roger Hodskins.
Mr. Hodskins joins Dimdim from Lumigent Technologies where he was VP of Strategic Alliances and Business Development responsible for leading the company's worldwide channel sales, marketing and business development teams. Previously, Mr. Hodskins was VP Worldwide Strategic Alliances at Ascential Software where he was a part of the executive team generating more than $120M in revenue. Earlier in his career, Mr. Hodskins held positions of VP of WW Sales, Services and Support at NetGenesis where he helped guide the company to a successful IPO. Mr. Hodskins also served as VP of Strategic Alliances at Rational Software and at SQA.
About Dimdim:
Dimdim, the easy, affordable and open source web meeting solution, empowers anyone to hold interactive, virtual presentations - with no downloads required. Whether a replacement for bulkier, more expensive legacy solutions or a complement to current processes, Dimdim enables individuals and organizations of any size to meet with ease online. Dimdim has integrated its solution with dozens of complementary services in its aims to democratize the web. Already used by millions worldwide, Dimdim provides multiple free and commercial on-premise and cloud-based solutions capable of supporting thousands of attendees per meeting. Dimdim is backed by the original investors in Skype, Hotmail, and MySQL and is based in Boston, with offices in New Hampshire, Canada and India.
###