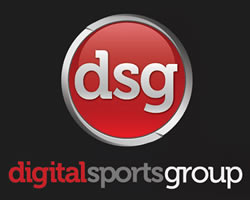 It was today the turn of Dimitar Berbatov to see his official PFA Profile.
London, UK (PRWEB UK) 9 October 2012
Digital Sports Group are today launching the PFA Player Profile of Fulham Striker Dimitar Berbatov. DSG became the official digital partner of the Professional Footballers Association (PFA) earlier this year and have since launched a number of Player profile fan pages on social media site Facebook as well as providing official player pages on their site football.co.uk. It was today the turn of Dimitar Berbatov to see his official PFA Profile.
Born in Blagoevgrad, Berbatov started out with the home-town club Pirin before joining CSKA Sofia as a 17-year-old in 1998. He was signed by Bayer Leverkussen of Germany in January 2001 and played his first Champions League final 18 months later, coming on as a substitute in the 2002 UEFA Champions League Final, which Leverkusen lost 2-1 to Real Madrid. After five-and-a-half years with Leverkusen, he joined English club Tottenham Hotspur in July 2006, where he spent two years before moving to Manchester United. He played in his second Champions League final in 2009, during his side's 2-0 defeat against Barcelona. Nernatov is the first non-Englishman in Premier League history to have scored five goals in a single match, having done so in Manchester United's 7-1 win over Blackburn Rovers in November 2010. He captained the national team from 2006-2010, and is its all-time leading goalscorer and has also won the Bulgarian Footballer of the Year award a record seven times.
Head of Operations at DSG, Matthew Tait had this to say "Berbatov will have no shortage of fans after his impressive performances for Fulham."
"Of course a player with Berbatov's talent requires a certain level of respect and responsibility and he is sure to be a major hit with fans on Facebook."
Digital Sports Group will provide further PFA player profiles for every professional footballer in England as well as the latest football results. The Dimitar Berbatov Facebook Page is now live.