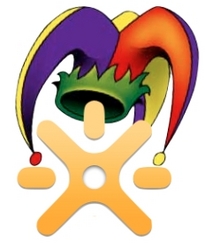 We make it easier and more fun to find entertaining content and to discover viral video superstars with our website and distribution platform.
San Francisco, CA (PRWEB) December 13, 2010
DimWits.com™, published by Mudfog Media and a new site dedicated to discovering independent Web video creators, has raised the curtain on the first-ever DimWits™ viral video search. DimWits.com hits computer screens today at DimWits.com and on Twitter @DimWitsDotCom. The web-wide search is on to find collar-grabbing, funny, provocative rich media created by independent, envelope-pushing video creators.
If you star in, write, or produce videos that make your friends LOL, click Like, Tweet, or sit on the edge of their seats, upload your videos today and you might become the Web's next viral video superstar! In time for the holidays, video uploaders and site visitors who sign up to vote will get preferred DimWit status and will each be awarded a frame-worthy DimWits "Certificate of Authenticity". Certified DimWits will be rewarded year-round with special programs. Fun incentives will encourage users to tell their friends about DimWits.com, to rate fellow DimWits' videos, and to provide witty feedback to enhance the website.
You may think you know a few dimwits, but DimWits.com is changing the outdated definition of the word. "Our DimWits are creative wits who devote themselves to grabbing our attention with the right video at the right time," said Edward Mance, founder and CEO of Mudfog Media. "We make it easier and more fun to find entertaining content and to discover viral video superstars with our website and distribution platform."
Unlike other video sites where professionally created and sponsored material steals the spotlight, DimWits.com brings independent video talent to center stage. The site includes:

Fun examples of the type of videos that make great DimWits submissions
DimWit of the Day video handpicked as the best by the DimWits in Charge
Sign Up & Upload page for signing up, uploading and managing videos
View & Vote page for "Witizens" (site visitors) to watch all videos, rate them with 1-to-5 stars, and share them via social networks
DimWits on Parade page to watch all DimWits of the Day videos
Lots of DimWits guidelines, directions, format tips, and random advice
In addition to exposure on DimWits.com, DimWits videos will reach an extensive audience with promotion across distribution channels including the DimWits Publishing Network℠, a network of partner websites, as well as through viral user-to-user social channels, such as Twitter and Facebook, to millions of Web users. DimWits.com just might be the launching pad for the next viral video superstars who find themselves and their videos beyond the Web (like, on Ellen, Chelsea Lately, or The Today Show).
"We've all done it," stated Mance. "We've all spent minutes each day, and sometimes hours every week, watching Web videos created by real people, often doing everyday things. We spend the time because they appeal to us as humans—they ignite our curiosity, they make us laugh, they compel us to share."
DimWits viral video superstar wannabes can go to DimWits.com today and begin uploading their videos to share their witty, wacky, and wildly entertaining creativity.
About Mudfog Media
Mudfog Media is a division of Worldwide Media Ventures, LLC, and the publisher of branded websites such as DimWits.com, a new site dedicated to finding the Web's most entertaining independent video creators. Founded in 2009, Mudfog Media brings independent thought to light. The Company works to further the efforts of bloggers, vloggers, and creators of fresh, smart, original content. Its Web-wide Mudfog Media Syndication Network℠ provides independent content creators unparalleled audience reach—both through its consumer sites and throughout a vast network of partner sites. Mudfog Media's high-quality, granular, shareable, and engaging content energizes publisher sites and cultivates premium targeted advertising opportunities. 
DimWits.com, DimWits, and the DimWits logo are trademarks and DimWits Publishing Network and the Mudfog Media Publishing Network are service marks of Worldwide Media Ventures, LLC. All rights reserved. All other marks and product names mentioned are the property of their respective owners.
Media Inquiries:
Mudfog Media
Joan Silver
+1 610.235.7536
joan(at)mudfogmedia(dot)com
# # #