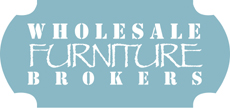 We're excited to add Steve Silver furniture for our customers since they are well crafted, keep a high level of stock, and ship within 2 to 3 days, making them a great choice to order with enough time to create the perfect family gathering this year.
Houston, TX (PRWEB) September 29, 2011
Wholesale Furniture Brokers is introducing 135 dinettes and formal dining room sets by Steve Silver to their US store, GoWFB.com, in time for the busy Thanksgiving dining set shopping season. "Steve Silver is excited to team up with Wholesale Furniture Brokers and the timing could not be better. We have recently released our new catalog with exciting new collections. While we still have the Marseille, Vancouver, Lakewood, and Branson dining set collections that have been customer favorites, we also have new collections that have gotten early high remarks," says Dennis Haga, a Steve Silver Associate.
"Dining sales increase in early Fall as more online shoppers order formal and casual dinette sets to be delivered in time for Thanksgiving," says Matt Holmes, Wholesale Furniture Brokers' Marketing Manager. "We're excited to add Steve Silver furniture for our customers since they are well crafted, keep a high level of stock, and ship within 2 to 3 days, making them a great choice to order with enough time to create the perfect family gathering this year."
When asked what makes Steve Silver different, Haga says, "Two things make Steve Silver different. First, many other manufacturers try to produce several different types of furniture and are not focused on making one area the very best it can be. For nearly 30 years, Steve Silver has specialized in making quality dining and occasional pieces at the most affordable price points. As a result of their efforts, they have succeeded in producing beautifully crafted furniture that offers the most value for the money. Second, Steve Silver offers quality customer service. With a 500,000 square foot warehouse centrally located in Forney, Texas and excellent operating procedures, Steve Silver can quickly and efficiently deliver products."
Steve Silver products are manufactured in China, Thailand, Malaysia, and Vietnam before being imported into the US. When asked if Steve Silver uses green practices during the manufacturing process, Haga states, "Steve Silver has started to use rubberwood, sometimes referred to as parawood, in a few of our collections. Rubberwood is environmentally friendly and comes from plantation trees only after the tree has completed its life cycle, generally 26 to 30 years. When latex yields become extremely low, the planters then take down the trees and plant new ones. Therefore using rubberwood is different from using traditional wood that is cut down for the sole purpose of producing furniture. Rubberwood is used only after it completes it latex producing cycle and dies."
In addition to inspections at the factory level, products are checked several times at the Texas warehouse before they find their way to a customer's home. When containers are unloaded, a large percentage of each collection is inspected thoroughly. The boxes are opened and a quality control team thoroughly inspects them for damage and other wear caused in transit.
Ordered products are prepped, wrapped, and securely placed on a pallet for proper delivery. V-boarding has recently been added to all small parcels to ensure that the smaller pieces will not be damaged in the delivery process. The additional package protection is designed to strengthen the edges of the packages.
Steve Silver has recently started producing home office furniture and plan on expanding their lines in this area. The home office sets offer the same quality of craftsmanship and designer touches that are found in the occasional and dining room furniture collections. New lines of contemporary and modern dining room sets, occasional tables, and home office sets are made available twice a year. Online shoppers can expect to find the new products on Wholesale Furniture Brokers' website when they become available.
Wholesale Furniture Brokers will be adding Steve Silver occasional tables and home office sets to their US site over the next few weeks. Canadians can expect to find the Steve Silver contemporary and traditional dining room furniture available to order online on Wholesale Furniture Brokers' Canadian site GoWFB.ca later this Fall.
When asked why Steve Silver chose to partner with Wholesale Furniture Brokers, Haga states, "We believe that Wholesale Furniture Brokers is an excellent fit for Steve Silver because they have strong customer service, they focus on our key product categories, provide professional e-commerce websites, and have a strong presence in both Canada and US markets."
About Steve Silver
Steve Silver Company was established in May of 1987. They started with a facility of 10,000 square feet and have since grown to a leading manufacturer with a facility of over 500,000 square feet.
About Wholesale Furniture Brokers
Wholesale Furniture Brokers offers price leading furniture with free shipping to online customers direct from the manufacturers in the USA and Canada. World-class customer service is provided to customers by telephone, email, and chat. Shoppers can choose from a growing collection of traditional, modern, and contemporary furniture styles for inside and outside of the home at Wholesale Furniture Brokers. Consumers do not need to pay a membership fee to buy from Wholesale Furniture Brokers.
###