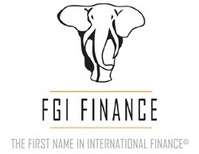 and the fact that in a few years, these two will be helping other students that were in their situation just four years ago.
NEW YORK (PRWEB) August 25, 2008
"The kids love football, but at the end of the day, our goal is to make sure they get their diploma," says Gregory Hoffman, who is president of the program (http://www.Queensfalcons.net). RTD's mentoring provides an antidote to the overcrowded New York City schools.
"I wasn't thinking as far as college when I was in high school," says Greg Gumbs, 21, who went through the program. But his football coach was an alumnus of Hebron Academy, a preparatory school in Maine, and wanted to help Greg and his younger brother Jose. Hebron agreed to pay most of their tuition, but still, a relatively small amount was stopping Greg and Jose from transferring—until their coach approached his friend David DiPiero.
When DiPiero, CEO of FGI Finance (http://www.fgifinance.com), heard about Greg and Jose, he called his own brother: "In school, we had such a great time playing football side-by-side, I thought, how could we not get involved?" Domenic DiPiero, President of Newport Capital Group (http://www.newportcapitalgroup.com), agreed, and together their companies supplemented the Gumbs' tuition. "I liked the ability to see directly where the funds were going," says David DiPiero, "and the fact that in a few years, these two will be helping other students that were in their situation just four years ago."
The Gumbs brothers were astounded by Hebron's verdant campus and friendly student body. The classroom setting was better, too. "We had smaller classes—I didn't feel embarrassed raising my hand," says Gumbs. More importantly, he adds, "Everyone was going to college and I followed in their footsteps." Like the DiPiero brothers, Greg and Jose got to play on the field together and even won their league championship. "I remember one play where Jose broke his finger," says Gumbs. "He screamed my name. After that, I told him, 'Every play you get the ball, follow me. I'll block for you.'"
"What Run To Daylight does is incredible," says DiPiero, "and I don't understand why more businesses like my brother's and mine can't support these kids." Now Gumbs and his younger brother attend universities. "The DiPiero brothers made it possible for us to get more education than my parents got," says Gumbs, who also keeps in touch with his coach. "When I'm done with school, I hope to go back and help the same way I was helped." To learn more about Run To Daylight, go to http://www.queensfalcons.net.