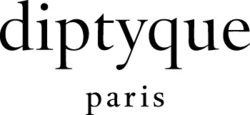 diptyque is truly an iconic brand. The site is just the first step to inviting the world to experience diptyque.
New York, NY (PRWEB) July 15, 2010
diptyque is proud to announce the launch of their new e-commerce site, providing US consumers online access to the line. diptyque shoppers will now be able to enjoy the same luxury shopping experience as visiting a diptyque boutique by selecting their purchases from the complete breadth of the line right at their fingertips.
Since its conception in 1961, diptyque has been guided by a rich heritage of sophistication, elegance, and exploration of unique home products and personal perfumery. Today, this core foundation is still reflected in the warmth and vibrance of the original boutique and its offerings, which have now been virtually brought to life through their new site http://www.diptyqueparis.com. The site is designed to be both sophisticated and functional, while marking the first step for diptyque to showcase their history and continued creativity online.
The site features tabs for Personal Fragrances, Home Fragrances, Body Care and Gifts allowing visitors to explore and navigate through the range with ease. Visitors can also easily shop according to their scent preferences by utilizing the search tabs on the side of each page that allow them to select the scent family (everything from Citrus to Herbal) and/or the ingredients (ranging from African Rosemary to Wood) to find fragrances that fit their criteria with a simple click of the mouse.
For the diptyque devotee and those interested in learning how the line became the cult favorite that it is today, the tab Our Story traces back to 1961 when diptyque was founded. diptyque enthusiasts can take a virtual journey through time to learn about the founders, the first store, the initial products, the iconic labels and the various awards that the line has received throughout the years. For those wanting a sneak peek behind the scenes at diptyque, The Art of Candle Making tab touches on how they have perfected the making of their beloved, scented candles.
"I am personally excited by the challenge of re-launching diptyque into the online world and developing the global e-commerce business," says Michael Levine, diptyque's E-Commerce Director. "diptyque is truly an iconic brand. The site is just the first step to inviting the world to experience diptyque."
Additionally, diptyque has put methods in place to ensure the online buyer will have the same luxury retail experience as shopping within one of the diptyque boutiques. All purchases, will be delicately placed in cloth, diptyque-branded bags and wrapped with care, and shoppers will receive a sampling of fragrance and body product testers in each package.
For more information and to view the site, please visit http://www.diptyqueparis.com.
# # #