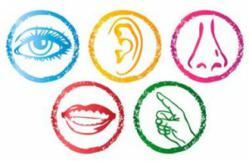 Smell is the most powerful way to stimulate a memory.
Atlanta, Georgia (PRWEB) November 30, 2011
E-mail, television, and/or any other digital medium have only the ability to engage two sensory organs (eyes and ears) that are constantly stimulated and therefore desensitized in many respects. The other side of the coin is direct mail which has the ability to stimulate all five senses. It is amazing how the smell of freshly baked white macadamia nut cookie can transport someone back ten years to their grandmother's kitchen, or the taste of Cajun crawfish can instantly remind people of their trip to New Orleans. In this article, AccurateLeads reveals recent reports of companies using sensory stimuli in direct mail to develop an ad that resonates in consumers' minds.
Why does smell have such a large association with memory and emotions? The olfactory bulb in the brain is part of the limbic system—which controls the storage of memories, based on the emotional response associated with the event. In an attempt to engage this emotional response TruGreen sent out 1 million direct mail pieces to potential customers. At the bottom of the mail piece was a call to action which stated, "For the smell of a healthy spring lawn, peel here." Customers committed that the smell made them want to be outside and it was enjoyable. TruGreen emphasized lawn enjoyment and enthused outdoor recreation by recreating a smell that assuredly brought enjoyable memories to recipients.
Taste also has a very strong correlation with memory considering it depends largely on smell. As foods and beverages enter the mouth they release vapors that travel up through the retro nasal canal, past the nasal passages, until they reach the Olfactory Bulb where they are translated as flavor by the brain. This gives the person the perception that the aroma they smell is a flavor they taste. Recently one soft drink company sent out 5,000 mail pieces that included a flavor strip with an attached survey. 76% of the 1,650 respondents said they were somewhat or very likely to buy the beverage within the next week.
Direct mail is the only advertising medium that has the ability to engage all five senses. Sight and sound has long been an option among direct mailers but within the past few years video capabilities have surfaced. While people view video advertisements every day on television and through the web, they rarely see a video in a mail piece, and as a result the advertisement has a vastly improved effect to the consumer's attention and recognition of the ad. A California company mailPOW has seen positive results from a recent campaign where a personal trainer talks to recipients upon opening of the mail piece. People do not expect their mail to talk to them, so when it does, it leaves an impression.
There is also the all-important sense of touch. A restaurant in Yarmouth, Massachusetts used a piece of paper that was treated to feel like plastic and a corner section of the mailer could be removed that was the size of a credit card. At this point the prospect could put their "credit card" in their wallet or purse for later use. The restaurant saw a 30% response rate from this campaign. Having the physical feel of a credit card in their hand made buyers feel as though they already had money when in all reality, they simply had a discount on a meal.
The goal for companies using sense appeal in their direct mail is to provoke an emotional response which causes the prospect to have better retention of the information presented. Typical direct marketers worry so much cost per piece and short term ROI but a higher response rate can end up being more beneficial in the long term. The current companies engaging in this type of marketing are demonstrating just how profitable it can be, and while the trend has not yet caught on, there is great potential in sensory stimulating direct mail.
About AccurateLeads
AccurateLeads (http://www.accurateleads.com/) is a leading provider of direct marketing services that help businesses grow their client basis. Founded in 1984, AccurateLeads has developed a unique process that helps businesses create an individualized multichannel marketing plan to create growth and beat out competition.
For additional information feel free to call our toll free number at anytime: (800) 685-4787.
###