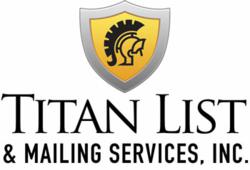 Some companies have employees that take cigarette breaks – Ours have push-up and pull-up competitions
Deerfield Beach, FL (PRWEB) July 26, 2012
Titan List & Mailing Services, Inc., a leading direct marketing ad agency in the mortgage market, recently made headlines outside of the office. Titan employees Bob Caruso and James Kaplan won awards in bodybuilding and Jiu Jitsu tournaments, respectively.
The staff, from Vice President K. Justin Restaino down to every member of the workforce boasts a diverse interest in various hobbies. "I've always encouraged the staff to get involved with things outside of work," said K. Justin Restaino. "A happy staff is a productive staff."
Most notably, Bob Caruso, Sales Manager at Titan List & Mailing Services, placed 2nd in the open light heavyweight division for the 2012 West Palm Bodybuilding and Fitness Championship.
"I've always loved working out," said Caruso. "It clears my head. And being able to compete at a high level in the gym translates directly into work. The way I train is the way I live. I'm systematic about my diet, my lifts, and I look at work the same way."
Caruso is currently training for the Ruby Classic Bodybuilding and Fitness Competition taking place in October.
When one thinks about attributes that make a businessperson successful, stereotypes abound. Gordon Gecko, the cutthroat trader from Oliver Stone's classic film, Wall Street, comes to mind. Almost automatically, there is an assumption that to flourish in business there must be an obsession with the bottom line, a compulsive fixation for detail, and a ruthless streak that supersedes reasonable business practice. While this is certainly still present in the business world, there are some companies that take an alternate approach. "Rather than make employees profit seeking drones, Titan List associates are encouraged to not only invest themselves in the company, but also to invest in themselves. In this way, both the employer and the employee gain," said Restaino.
James Kaplan, a sales associate at Titan Lists, avidly practices Brazilian Jiu Jitsu. He is currently training for the Florida Federation of Brazilian Jiu Jitsu State Championship on July 28, 2012.
"Jiu Jitsu is more than a martial art," said Kaplan. "It's a way of life. The training is intense physically, but there's also a mental component that is very difficult to master. When things get intense at the office I'm able to calm myself because of the things I've learned in Jiu Jitsu training. It works."
Kaplan is coming off a first place finish in both the men's No Gi intermediate ultra-heavy and men's Gi ultra-heavy at the Naga West Palm Beach Grappling Championship in May.
"We're really proud of what Bob and James have been able to do in competition," said Restaino. "But we're also proud of what we've been able to do as a company lately. It's just a bonus to be successful in and out of the office. Some companies have employees that take cigarette breaks – Ours have push-up and pull-up competitions; that is when they actually take a break from their busy schedules."
Titan List and Mailing Services is coming off back-to-back months of record sales. In June they dealt with over 90 mortgage shops and designed, printed, and mailed over 1 million direct marketing direct mail pieces. In July, they smashed those records by 20%.
ABOUT TITAN LIST & MAILING SERVICES, INC.
Titan List & Mailing Services is a full service direct marketing agency specializing in direct mail, printing, data lists (mail or phone lists), graphic / web design, and internet marketing / SEO. The company has been in business since 1998, and has a spotless track record and an A+ BBB rating. Titan's team of highly qualified individuals has experience in marketing trends that fit your business. Unlike other agencies that outsource their work, Titan List handles your entire campaign in-house - Data Lists, Design, Printing, Mailing, and Postage - All under one roof
For more information please call or visit:
http://www.TitanLists.com | 800.544.8060