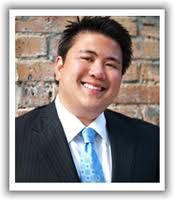 I've got a passion about marketing and love sharing what I've learned over the last decade with others.
Seattle, Washington (PRWEB) January 18, 2013
The Be Legendary Talk Show on Blog Talk Radio has interviewed expert direct response copywriter, Francis Ablola, to help small business owners and entrepreneurs with expert marketing tips. This complete interview is now archived at this link online.
This expert level interview is designed to provide the income generating tips that companies can benefit from when launching any type of online marketing campaign.
Online business changes annually due in part to advancements in technology. The ways that companies advertise in 2013 are much different from the strategies used in 2007. Companies or entrepreneurs starting a marketing campaign can use specific techniques to stretch marketing dollars that are spent.
Knowing how to get quality content that sells products or services is one area that some companies struggle with in marketing.
"I've got a passion about marketing and love sharing what I've learned over the last decade with others," said Francis Ablola. The expert strategies that were shared in the Be Legendary Talk Show interview were put together by Francis to provide a foundation for business owners to kick start any marketing campaign.
Part of publicity for business owners can include news generation and video marketing. The 21st century strategies that are discussed in the new interview provide insight into the ways that some companies are using to dominate search engine results.
The changes that Google has made to its search engine algorithm has complicated the search engine marketing strategies for many companies. Companies that are marketing to reach a fresh source of consumers could benefit from the new interview featuring Francis Ablola.
"I was honored when Dustin asked me on the show and also to speak at his upcoming event. I'm always up for the opportunity to share the power of creating effective sales messages and direct response marketing campaigns," said Francis.
Apart from writing for Fortune 1000 clients, Francis is part of the Marketers Black Book team based in Jacksonville, Florida. This marketing company provides online training and live events to help business owners and entrepreneurs achieve online marketing success. The Marketers Black Book website can be accessed at http://marketersblackbook.com.
About Francis Ablola
Francis Ablola started his copywriting career in 1998 and has written for some of the largest Fortune 1000 companies. Through private teaching and consulting, Francis provides his insight and knowledge to new and existing companies that are branding, selling or marketing products or services online. Francis Ablola is one of the founders of the Marketers Black Book company and regularly provides consulting services. As a public speaker, Francis travels the country speaking at top business and technology live events to teach expert marketing skills to business of all sizes.