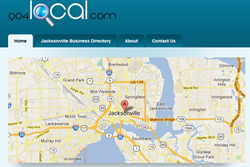 These services are designed to get immediate results for companies in any industry online and offline.
Jacksonville, Florida (PRWEB) January 31, 2013
More than 50 percent of startup businesses fail within the first 4 years according to a Statistics Brain report. Marketing is one of the areas that can produce success or failure based on the strategies selected. The expert online marketing company, 904 Local, has launched a new direct response marketing and discount coupon campaign service for Jacksonville, FL companies. These services are designed to get immediate results for companies in any industry online and offline.
Companies that create marketing campaigns to attract local customers are now competing with mobile and Internet usage. The growth in technology has expanded the opportunities for a company using the right strategies to increase sales volume. The new discount coupon campaigns that are now offered are designed specifically for local marketing to targeted demographics of households. The mailings that are combined with this new service are designed to expand client reach in Jacksonville.
"Unlike most marketing companies out there, we actually use the services we sell in our own business," said Vel Thomas, co-owner of 904 Local. "We're based in Jacksonville and understand the challenges of small and large businesses," Thomas added.
The new direct response campaigns are offered to companies that have used other marketing methods and have not received expected results. The concept of direct marketing when applied correctly provides an instant response to a coupon, offer or incentive that is being promoted to consumers. The http://www.904Local.com company team includes professionals who have helped to manage campaigns from top corporations in the world.
The new services announced for local businesses are part of a new company expansion to help companies increase annual revenue. Since each company has different needs, each campaign through the new coupon mailer is coordinated to provide immediate response that is traceable. These new efforts are one way that the 904 Local company is increasing its services for North Florida businesses.
About 904 Local
The 904 Local company is based in Jacksonville, Florida and provides services that produce the results that businesses demand for marketing efforts. As an experienced online marketing company, the professionals coordinating campaigns for this company utilize results-driven strategies for online companies. The offline marketing efforts by the 904 Local company include high impact marketing campaigns that involve expert copywriting and direct response methods proven to increase brand or service success. This company works closely with small and large companies to customize solutions to achieve success and grow annual revenues.