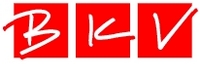 Like most businesses, our clients are being cautious with their budgets, but the recession has encouraged them to be creative in terms of trying new strategies with interactive and measurable marketing initiatives
Overland Park, Kan. (Vocus) July 10, 2009
BKV, a full-service direct response agency in Overland Park, Kan., and Atlanta, Ga., recently added 11 new people to the company employee roster.
"Like most businesses, our clients are being cautious with their budgets, but the recession has encouraged them to be creative in terms of trying new strategies with interactive and measurable marketing initiatives," said Kelley Haas, chairman, BKV. "Our employee roster has reflected this in recent months with 11 new hires in various departments."
New hires for BKV's Overland Park office include Ramon Larkin, director of new business development; Jeremiah Twidwell, software engineer; and David Tierney, senior art director.
New hires for BKV's Atlanta office include Zachary Lang, iDesigner/developer; Kelly Morgan, account supervisor; Kimberly Honore and Allison Kolber, media supervisors; Delilah Landrum, senior search manager; Erin Tatham and Ashley Altman, account executives; and James Head, director of analytics.
About BKV
BKV is a full-service direct response and interactive agency composed of two major divisions: BKV in Kansas City builds creative solutions that employ innovative technologies to measurably grow clients' brands and sales, while the Atlanta division has created many successful national direct response campaigns utilizing DRTV, interactive, print advertising, direct mail and radio. Established in 1981, BKV specializes in helping marketers meet business goals with strategies that generate leads, convert those leads into sales and, finally, into established and loyal relationships. The company uses a combination of both traditional and new media along with high performance creative and strategies that ensure we're driving response and maximizing return on clients' marketing budgets, while continually enhancing client brands. BKV serves local, national and international clients and is a member of the ICOM Agency Network, a professional association of marketing and advertising agencies from all over the world. For more information, visit http://www.bkv.com .
Contact:
Leanne Beezley
913-901-2140
leanne.beezley(at)bkv(dot)com
http://www.bkv.com
###