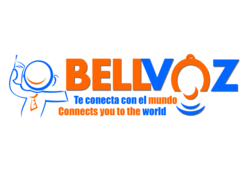 Direct SMS allows people to send text messages to anyone around the world. Its an affordable alternative way to stay connected.
Miramar, Florida (PRWEB) October 31, 2011
BellVoz is dedicated to find affordable ways for the Hispanic community in the United States to stay connected with their loved ones around the world. Starting on Oct. 31, BellVoz launches a new communication service called Direct SMS, allows BellVoz customers to send international text messages from their mobile phone, regardless of their mobile operator, at a lower cost.
With Direct SMS, subscribers can send international text messages to family and friends in Cuba, Colombia, Costa Rica, Dominican Republic, Guatemala, Honduras, Mexico, Spain, Venezuela and any country around the world. One of the advantages is that the subscribers are not required to download any application.
Go to http://www.bellvoz.com/en/directsms.html or call the customer care number at 1-877-464-1130 to start the Direct SMS service. The customer provides the international mobile phone number and a USA number is then assigned. Send a text message to the USA number Bellvoz assigned and it will be sent automatically to the international mobile phone. Once the text message is delivered, the customer will receive a confirmation message. It is simple, secure, fast and safe.
"Text messaging is becoming the most important and common mode of communication. More people use their mobile phones to send text messages than to make voice calls. Direct SMS allows people to send text messages to anyone around the world," says President Juan Carlos Castañeda.
BellVoz believes this mode of communication must be global and accessible for everyone to use. Anybody in the USA can use it regardless of their telephone carrier. BellVoz Direct SMS converts 5 international mobile phone numbers, to 5 USA numbers, for $5 a month. This includes 27 outgoing international messages per month, up to 160-characters long. If the customer consumes more than 27 text message, the customer will be charged $0.18 USD per additional international text message.
"If you live in the United States, you can text message your grandmother's in Cuba for $0.18 USD per text message. It's an affordable alternative way to stay connected," says Castañeda.
BellVoz has been at the forefront of helping the Hispanic community stay connected with family and friends back home. For more information about Direct SMS or call 1-877-464-1130.
About BellVoz
BellVoz LLC., is a leading provider of telecommunications services connecting residents and corporate clients around the world. BellVoz was founded in 2008 and is headquartered in Miramar, Florida with additional offices in Spain. It aims to offer the highest quality of service, maximum convenience and some of the lowest rates on the market. BellVoz aims to offer its tailor-made services and solutions to the end-user. For more information about BellVoz, visit http://www.BellVoz.com or call 1-877-464-1130.
###