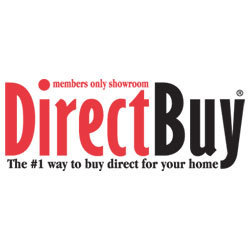 Free Insider's Guide to Buying Direct
El Paso, TX (PRWEB) August 28, 2007
DirectBuy, the leading members-only showroom and home design center that offers merchandise at manufacturer-direct prices, announced that its new full service design showroom in El Paso, Texas is now open.
DirectBuy of El Paso is located in an 11,600 sq. foot space at 803 Sunland Park, Suite E, and offers El Paso area residents thousands of items, including kitchen cabinets, flat-screen televisions and major appliances from more than 700 top manufacturers and their authorized suppliers.
"DirectBuy has offered its members unmatched savings, selection and service for the past 35 years, and we are excited to bring that tradition to El Paso," said Bart Fesperman, vice president of sales and marketing for DirectBuy. "We offer the top home furnishing and improvement brands at discounted prices that consumers will not find anywhere else. We're confident that El Paso families will quickly benefit from this exciting concept."
DirectBuy is a membership-based company that allows consumers to purchase brand-name merchandise for their home and family at manufacturer-direct prices. By providing brand-name items without traditional retail markup, DirectBuy dramatically increases the purchasing power of its members, enabling them to enjoy the home of their dreams. DirectBuy of El Paso is owned and operated by local entrepreneurs Kyle Lichlyter and Jared Wilson.
"DirectBuy of El Paso set itself apart from traditional retailers by providing consumers with a low-cost, 'one-stop shopping' destination wherein they can furnish, build or renovate their home," said owner Jared Wilson. "Members enjoy personalized service as they navigate through our extensive selection of brand-name, top-of-the-line merchandise."
To assist them with their home renovations, DirectBuy of El Paso members have access to licensed interior designers and product specialists who are specially trained in one of five areas of merchandise: Home Furnishing, Home Improvement, Flooring, Accessories, and Entertainment/Outdoor.
DirectBuy members also have exclusive access to renowned designer Christopher Lowell. Lowell has designed twelve room settings -- created exclusively with products available through DirectBuy -- using his Seven Layers of Design. An innovative approach to home décor, The Seven Layers of Design keep homeowners on budget and from feeling overwhelmed by their project.
DirectBuy Membership
Consumers who are interested in joining DirectBuy of El Paso are encouraged to attend an exclusive Open House event, which is designed to educate families about DirectBuy's unique business model. The Open House also helps consumers better understand how DirectBuy members avoid traditional retail markup when purchasing brand-name merchandise.
To request a "Free Insider's Guide to Buying Direct" and a Visitor's Pass to learn more about the superior value and benefits of a DirectBuy membership, call 915-231-5200 or visit http://www.directhomediscount.com
About DirectBuy:
For more than 35 years, DirectBuy has been showing thousands of consumers unparalleled ways to save as they shop for virtually everything for in and around their homes - from living room furniture, carpet and flooring, and custom window treatments, to kitchen and bath cabinets and fixtures, appliances and much, much more. DirectBuy enables members to purchase most every product offering from several hundred manufacturers at over 140 showrooms across North America. To learn more about DirectBuy, visit http://www.directbuy.com or http://www.directbuycares.com.
###