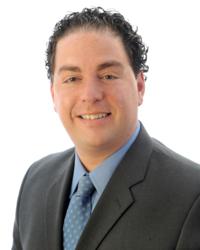 We admire the staff's innovative contributions and their ongoing dedication to the success of the Program in New York.
Albany, NY (PRWEB) March 07, 2012
SmartWatt Energy announced today a record savings of 37,900 MWh in the National Grid Small Business Direct Install Program. Since the inception of the program in 2009, National Grid has assisted over 12,000 small businesses with incentives totaling $58 million towards small business energy efficiency projects. As a result, small businesses have reduced their energy usage by 242 million kilowatt hours, which is equivalent to approximately $26 million in savings. SmartWatt's performance in 2011 surpassed all savings goals set by National Grid.
"We are proud of the energy efficiency milestones SmartWatt Energy's team has been able to extend to the New York small business community," explained Kathy George, Program Director for National Grid. "We admire the staff's innovative contributions and their ongoing dedication to the success of the Program in New York."
National Grid awarded SmartWatt the Central New York Small Business Direct Install Program territory in 2009, and by 2011, the company was awarded additional territory in Northern New York. They've completed more than 2,100 small business energy efficiency projects in 2011, saving local small businesses large amounts of money, while helping the environment. Examples of these small business customers include parking garages, schools, gas stations, convenience stores, offices, and retail stores.
"SmartWatt Energy is very proud to reach these ambitious savings goals in our National Grid territories," said Matt Cinquanti, Vice President of Utility Programs for SmartWatt Energy. "This took a tremendous amount of effort, hard work and dedication from SmartWatt and National Grid. We intend to continue this momentum and do our part to ensure National Grid achieves all NY EEPS 2015 goals. SmartWatt is committed to constant improvement."
The National Grid Small Business Program helps businesses, with an average peak demand of 100 kW or less per month, upgrade to energy-efficient lighting. Through this program, National Grid will pay up to 70 percent of the installation costs and finance the remaining amount interest-free for up to two years.
ABOUT SMARTWATT ENERGY, INC.
SmartWatt Energy, Inc., is a leading nationwide provider of turnkey energy-efficiency solutions. SmartWatt Energy is dedicated to lowering businesses' operational costs through energy-reduction strategies. SmartWatt Energy provides whole building energy assessments and implements lighting retrofits, VFD upgrades, control system enhancements, ECM upgrades, and more to help commercial, industrial, government and utility customers meet their sustainability goals. SmartWatt Energy's energy-efficiency services include construction-grade energy audits, value-engineered designs, self-performed installations, utility incentive procurement, facilitation of EPAct 2005 tax deductions and maintenance support. For more information, visit http://www.smartwattinc.com.