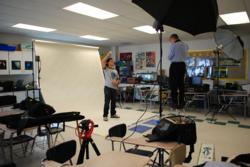 Albany, NY (PRWEB) March 29, 2012
SmartWatt Energy, Inc., a leading nationwide provider of turnkey direct install programs for utilities, has been selected to co-present "Community-Based Marketing Techniques for Small Business Direct Install Programs in Remote Territories" along side National Grid at the Association of Energy Service Professionals (AESP) Spring Conference. The conference will be held at the Baltimore Hilton in Baltimore, MD May 15-17, 2012.
SmartWatt Energy's Marketing Director, Danielle Marquis, will co-present with National Grid's Manager of Energy Efficiency Execution, James Stapleton, at the conference during "Session A3: Marketing" from 3:30pm-5:00pm on Wednesday, May 16th. The presentation will focus on the innovative, community-based marketing techniques SmartWatt Energy has used while serving as the sole program administrator and implementation contractor in National Grid's Northern New York territory. The presentation will include an analysis of the SmartSchools campaign, examining its architecture, successes and lessons learned. Mr. Stapleton and Ms. Marquis will also discuss ways to utilize community-based marketing techniques to expand this campaign and generate even more energy savings in hard to reach and underserved markets.
AESP provides professional development programs, a network of energy practitioners and promotes the transfer of knowledge and experience. Their members work in the energy services industry and represent electric and natural gas utilities, public benefits associations, regulatory and non-profit entities, vendors, manufacturers and consulting firms. The Spring Conference will focus on marketing and implementation and is geared to those in the position of managing, developing, implementing or marketing energy efficiency programs nationwide. SmartWatt Energy is a sponsor of the event and will be exhibiting.
ABOUT SMARTWATT ENERGY, INC.
SmartWatt Energy, Inc., is a leading nationwide provider of turnkey energy-efficiency solutions. SmartWatt Energy is dedicated to lowering businesses' operational costs through energy-reduction strategies. SmartWatt Energy provides whole building energy assessments and implements lighting retrofits, VFD upgrades, control system enhancements, ECM upgrades and more to help commercial, industrial, government and utility customers meet their sustainability goals. SmartWatt Energy's energy-efficiency services include construction-grade energy audits, value-engineered designs, self-performed installations, utility incentive procurement, facilitation of EPAct 2005 tax deductions and maintenance support. For more information, visit http://www.smartwattinc.com.