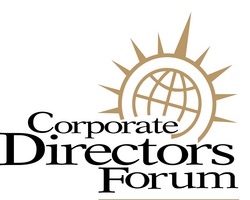 As shareholders, companies, and news media continue to question the roles of boards and regulatory agencies, the conference will provide a unique forum for discussions about the critical issues and an opportunity to network with many of the leaders in U.S. corporate governance
SAN DIEGO (PRWEB) October 13, 2008
By limiting attendance to 250, the conference, being held Jan. 25-27, 2009 at the University of San Diego, encourages interaction between prominent keynote speakers, the nation's leading corporate governance authorities and the attendees.
Keynote speakers will include:
Christopher Cox, chairman, Securities and Exchange Commission Rex D. Adams, chairman, Invesco Ltd.; chairman, Alleghany Corp. William W. George, director, Exxon Mobil Corp., Goldman Sachs Group Inc., and Novartis; former chair and CEO, Medtronic Inc. James S. Chanos, founder and president, Kynikos Associates Ltd. Joe Nocera, columnist, New York Times; commentator, National Public Radio; former editor, Fortune magazine "As shareholders, companies, and news media continue to question the roles of boards and regulatory agencies, the conference will provide a unique forum for discussions about the critical issues and an opportunity to network with many of the leaders in U.S. corporate governance," said Larry Stambaugh, program chairman.
Other corporate governance thought leaders speaking at the event include: Robert A. G. Monks, shareholder activist and author; Larry Rittenberg (Committee of Sponsoring Organizations, PetroChina Co.); Richard Koppes (Apria Healthcare Group Inc., Valeant Pharmaceuticals); John Wilcox (TIAA-CREF); Justice Henry Ridgely (Delaware Supreme Court); Sarah Teslik (Apache Corp.); JoAnn Lublin, (The Wall Street Journal); Bonnie Hill (The Home Depot Inc., Yum! Brands Inc.); Margaret Foran (Sara Lee Corp.); Damon Silvers (AFL-CIO); Patrick McGurn (Institutional Shareholder Services Inc., RiskMetrics Group Inc.); and William A. Ackman (Pershing Square Capital Management).
Directors Forum 2009 is open to the public, and ticket prices are $1,695 per person if postmarked before Dec. 23, 2008, and $1,995 after that date. Corporate Directors Forum and Forum for Corporate Directors (Orange County) members receive a $200 discount off the registration fee. To RSVP, please call 858/455-7930 or register online at http://www.directorsforum.com/conference.
For more information, visit http://www.directorsforum.org.
The Corporate Directors Forum was founded in 1991. Its purpose is to help directors be better directors through education and peer networking. CDF's core beliefs are that boards are strategic assets of corporations, education makes better directors, better directors make better boards and better boards make better corporations.