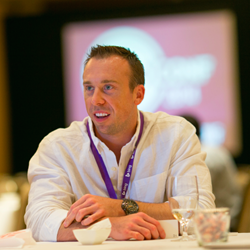 Brilliant Directories is easy to configure, fast to launch, loaded with features, & easy to customize.
Santa Monica, California (PRWEB) October 06, 2014
Brilliant Directories, a trusted software platform for easily creating directory-based websites, has made another big splash within the online marketing community. While their core product includes features to monetize directory websites, reports of explosive real-world success using the platform have been pouring in from excited entrepreneurs.
Over the last decade, many internet ventures have achieved success only after months, if not years, of piecing together various software solutions to drive revenue. This long-entrenched methodology required raising capital and spending hundreds of valuable development hours to create the critical features that are required to monetize (paid member subscriptions, banner ad management, auto-renew memberships, lead generation & sales, single pay transactions and others).
With Brilliant Directories, budding entrepreneurs now have the option of utilizing a platform that comes standard with built in tools needed to monetize, cutting down the time to realize a positive return on investment - from months or years - to weeks and even days.
A recent case study evaluating the results of seasoned internet marketer, James Scaggs, CEO & Co-Founder of http://www.officefurniturepro.com, demonstrates that by launching a new venture on the Brilliant Directories platform, he was able to generate an ROI that far outpaced other recent ventures he developed on other software platforms.
Scaggs' directory website, Office Furniture Pro, is a community that connects the office furniture industry with customers and partners. They offer memberships for office furniture manufacturers, dealers, facility managers, project managers, interior designers, and software companies to network together and to reach potential customers.
Scaggs started with Brilliant Directories on August 1st, 2014. Within 45 days, he reported a 500% ROI to date. When asked about his experience with the directory software, he responded, "Brilliant Directories is easy to configure, fast to launch, loaded with features, & easy to customize. We are already trending at a 500% ROI."
But can Brilliant Directories really replace the functionality of a custom developed site costing hundreds of thousands of dollars? More and more users say, YES! "If you're looking for a fast way to build a directory without headaches, Brilliant Directories is the best SaaS platform I've found," says Scaggs.
And he's not alone. With thousands of users worldwide, the online marketing community is starting to catch on to a new must-have tool for the next wave of internet ventures: Brilliant Directories.
"We help users launch directory websites quickly so they can focus on marketing and advertising," says Success Director, Dennis Tinerino. "We've utilized the feedback from online entrepreneurs from around the world to develop features and a launch cycle that focuses entirely on realizing a stable return on investment as quickly as possible."
******************************
Brilliant Directories is a software company based in Santa Monica, California. Their directory software is used to create virtually any type of public or private search directory website. Founded in 2009, Brilliant Directories powers thousands of directory websites with millions of users worldwide -- from local organizations to global enterprises. Learn more at http://www.BrilliantDirectories.com or call 1-800-771-9332.