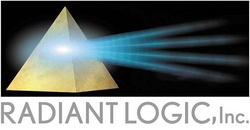 We are providing our customers with a field tested solution based on virtualization that is not only easy to deploy and risk free, but also the most complete on the market
NOVATO, Calif. (PRWEB) June 23, 2008
As the newest component of the RadiantOne Identity and Context Virtualization Platform, RadiantOne VDS 5.0 is designed to analyze the steps of identity integration, divide those steps into different tasks and provide tools to solve each task. The result is a wizard-based virtual directory focused on use cases and practical deployments, rather than just tools.
"We need to move the discussion of virtual directories beyond their pure technical capabilities, and focus more on how they radically simplify identity integration, which is one of the big challenges faced by all identity management teams," said Felix Gaehtgens, senior analyst at Kuppinger Cole and Partners. "The technology has matured significantly over the years as more enterprises are adopting directory virtualization every day, and today's deployments are focused to solve those integration challenges quickly and efficiently." A February 2008 Forrester Research Report titled, Identity Management Market Forecast, estimates that the virtual directory market will grow from $13 million in 2006 to $113 million by 2014.
RadiantOne VDS 5.0 turns the complex process of identity integration into a simple, use case driven, point and click operation. "We are providing our customers with a field tested solution based on virtualization that is not only easy to deploy and risk free, but also the most complete on the market," said Michel Prompt, CEO of Radiant Logic.
RadiantOne VDS 5.0 features a three-step wizard, designed to connect all backend sources to the virtual directory within minutes. Customers can quickly aggregate and/or integrate identity data from any data source and extend it with additional attributes for authorization. This version of RadiantOne VDS was specifically designed to simplify the process of consolidating and authenticating users from multiple Active Directory forests and domains, different databases and other identities sources. The Virtual Directory Server then leverages this identity information by making it appear as one common virtual LDAP v3 compliant directory that is fully compatible with SUN/RedHat/Netscape directories. This new release also includes a specific set of scenario/wizard driven templates for the deployment of CA SiteMinder, Web SSO, EMC/RSA ClearTrust and IBM TAM.
VDS 5.0 features include:
VDS Designer and Admin Console – With new scenario-driven wizards, users can easily deploy various identity and access management tasks. Scenarios include web access management, Active Directory object and attribute mapping to SunOne (or other LDAP v3 directory server), and Active Directory forest aggregation. RadiantOne 5.0 also had added support for role-based delegated administration.
Web 2.0-Based Admin Console – The new Web-Based Admin Console brings the same VDS console features to remote users in one or multiple server environments. RadiantOne Remote Console was created using Web 2.0 technology based on Flex by Adobe.
Access & Audit Logging – VDS 5.0 now offers database based log files. It is easier than ever to see who accessed what and when. Graphic-based reports are easily produced, providing detailed information needed for access compliance audits.
VDS local LDAP store and LDAP router - RadiantOne 5.0 ships with a scaleable full LDAP v3 directory, comparable to Sun, RedHat and Netscape directories. Local storage can be used for custom configurations, non-intrusive schema and attribute extensions, cache, and more. In addition, RadiantOne comes with an LDAP router for load balancing and fail-over, and monitoring the health of the virtualized identity stores.
About Radiant Logic
Radiant Logic, Inc. is the market leading provider of virtual directory solutions for identity management and enterprise information integration. The RadiantOne Identity and Context Virtualization Platform is being deployed by global enterprises to provide unified, secure access to identity and contextual views built out of heterogeneous applications and data sources. RadiantOne is a key enabler for authentication, authorization, profile, and personalization initiatives.
For more information, visit http://www.radiantlogic.com or download a 45-day free trial.