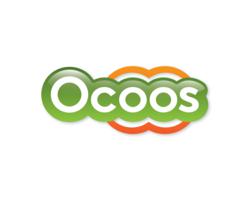 The Ocoos platform is going to be game changing for small businesses because Ocoos has managed to build a simple intuitive platform for marketing and operations management. -Dirk Meyer
Ocala, FL (PRWEB) October 10, 2012
Dirk Meyer, a seasoned executive from the computer and semiconductor industries has joined the board of Ocoos. Mr. Meyer retired in 2011 after a 28 year career in the computer and semiconductor industries. His most recent position was President and CEO of Advanced Micro Devices, Inc. (AMD), a title which he held since 2008.
Over a span of fifteen years at AMD, Dirk served in a series of leadership roles including Vice President of Microprocessor Engineering, General Manager of AMD's Microprocessor business, President, COO, and ultimately CEO. Prior to joining AMD, Dirk worked at Digital Equipment Corporation and Intel Corporation. He was presented with the prestigious Association for Computing Machinery (ACM) Maurice Wilkes Award at the 2003 International Symposium on Computer Architecture (ISCA).
"Ocoos has built a state-of-art cloud based platform which seamlessly connects consumers to small businesses. Over the last 20 years, Dirk has been a thought leader in the core technologies which enable the cloud. His knowledge of those industries and deep experience in executive management is very valuable for Ocoos as we scale the Ocoos software platform, " said Dr. Rahul Razdan, CEO of Ocoos.
Featuring a specialized Internet platform technology, Ocoos is working to create a seamless, information rich connection between consumers, service providers, and subject matter experts in a structured, relevant, and trusted manner. Much in the way Amazon.com makes it easy for customers to search for and buy specific "products" on-line, Ocoos aims to facilitate the ease in which people can search for and buy "services" over the Internet. In addition, Ocoos allows small businesses the core infrastructure to quickly and efficiently manage their business with capabilities ranging from ecommerce to customer relationship management (CRM) with a simple intuitive software platform.
"The Ocoos platform is going to be game changing for small businesses because Ocoos has managed to build a simple intuitive platform for marketing and operations management. A fortune 500 company could easily spend millions of dollars to build and deploy similar capabilities. However, Ocoos has made the platform available at a very affordable price to the small business community. I am delighted to join the Ocoos board," said Dirk Meyer.
About Ocoos:
Established in 2011 from a spin-off technology born at the University of Florida in Gainesville, Ocoos brings coherence to the Internet by connecting consumers, subject matter experts, and service providers in a structured platform. For more information, please visit http://www.ocoos.com.