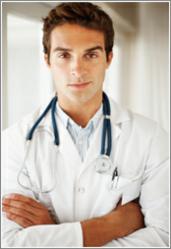 Finding an independent and experienced agent specializing in disability insurance for physicians can truly help streamline the potentially daunting process of obtaining coverage.
(PRWEB) April 30, 2013
MR Insurance Consultants, an insurance and financial services firm specializing in income protection planning for physicians nationwide, has released five tips for 2013 graduating medical residents and fellows regarding the process of obtaining disability insurance.
1. Consult an Experienced, Unbiased and Specialized Agent
Regardless of one's profession, disability insurance is a complex type of insurance. There are multiple policy features that should be evaluated and understood in order to ensure that adequate income protection is provided. While all life & health insurance agents are licensed to sell disability insurance, a relatively small percentage make it the primary focus of their business. Finding an independent and experienced agent specializing in disability insurance for physicians can truly help streamline the potentially daunting process of obtaining coverage. Not only will he/she be generally knowledgeable on income protection planning but also the details specifically pertaining to physicians.
2. Compare Multiple Policies
In today's market, it should be common practice for interested physicians to review personalized quotes from multiple disability insurance carriers. Physicians are educated individuals and should be provided the opportunity to review multiple policies in order to confirm the advice and recommendations made by their financial professional.
Disability insurance is a type of coverage that should ideally be purchased once and perhaps added on to, but never replaced. Comparing multiple policies up front will allow physicians to make better and more confident decisions today which may help avoid unnecessary and costly mistakes now and in the future.
3. Own Occupation Definition of Total Disability
The definition of total disability is a particularly important policy feature to evaluate as it provides a description of the circumstances under which a claim may be payable for total disability. Particularly for physicians, this feature will explain how specific the policy is to the duties of one's medical specialty. Only the true Own-Occupation definition of total disability may allow physicians to work in some other capacity without negatively impacting the benefits payable during a claim. Physicians who consider themselves intelligent, motivated and resourceful individuals are likely to be best served with a policy that includes the true own-occupation clause.
4. Monthly Benefit Amounts
Unlike most professionals who are able to secure disability insurance to cover approximately 50-60% of their pre-tax income, medical residents and fellows are generally able to protect a much greater percentage of, if not more than, their current income. Special limit programs offered by most disability insurance carriers today allow graduating residents and fellows to secure between $5,000 - $7,500 of monthly benefit even while currently earning $50-60,000 annually. Since the income level of a first year attending physician can easily be quadruple that of a graduating medical resident or fellow, the insurance companies allow for disproportionate benefit levels as a way of protecting a physician's future earning power.
Graduating medical residents and fellows are encouraged to secure as much disability insurance as is offered during this time. Doing so can assist in securing a lower premium and more comprehensive policy as a result of being younger and likely healthier than in the future.
5. Guarantee Your Future Insurability
As previously noted, the income level of an attending physician can be multiple times that of a graduating medical resident or fellow. Due to this significant difference, it is critical that residents and fellows include a future insurability option with their policy This optional policy rider allows physicians to increase their coverage in the future and maintain their income protection proportionate to their income level.
The distinct value of this optional rider is the omission of medical screening for these benefit increases. It is possible to apply for additional coverage without this optional rider by going through full medical underwriting, however any changes in health could significantly impact the quality and price of coverage that is offered. Including a future insurability option alleviates the risk of health modifications impacting one's ability to obtain additional coverage in the future.
Michael Relvas, CFP© is the owner of MR Insurance Consultants, a financial services firm specializing in individual disability insurance for physicians and other professionals nationwide. Michael is involved with personal client servicing as well as developing new resources for consumers, such as the "Physician Disability Insurance Guide". Michael can be reached at 800-817-4522.
Michael Relvas is a Registered Representative and Financial Advisor of Park Avenue Securities LLC (PAS), 1355 Piccard Drive, Suite 380, Rockville MD 20850. Securities products/services and advisory services are offered through PAS, a registered broker-dealer and investment advisor, 240-683-9700.
Financial Representative, The Guardian Life Insurance Company of America (Guardian), New York, NY. PAS is an indirect, wholly owned subsidiary of Guardian. MR Insurance Consultants is not an affiliate or subsidiary of PAS or Guardian. PAS is a member FINRA, SIPC.