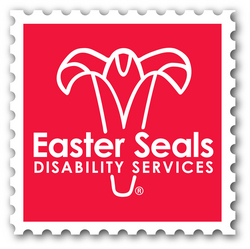 Our hope is that children quickly realize, 'hey, I want kids with disabilities to be my friends, too'.
Chicago (Vocus) July 23, 2009
Elementary school educators now have a new, free teaching tool to help their young students learn about children and adults with disabilities. Easter Seals, the country's leading non-profit provider of disability services, just launched an online version of its award-winning disability awareness curriculum, FRIENDS WHO CARE®.
"Easter Seals developed this resource for teachers and parents to educate children about their peers with disabilities and foster greater inclusion in our classrooms and on our playgrounds," says Patricia Wright, Ph.D., MPH, national director of autism services, Easter Seals.
FRIENDS WHO CARE® is designed to help children better understand what it means and how it feels to be a young person with a disability. This hands-on educational program gives students the opportunity to learn what is involved when someone has a disability and how kids with disabilities adapt to live life, go to school, make friends and play. The goals of the program are simple: to encourage typically developing children to accept their peers with disabilities as people first, and to find ways to include everyone in school and after-school activities.
"When students gain a better appreciation of what it means to live with a disability, they are more accepting of their classmates with disabilities," adds Wright. "Our hope is that children quickly realize, 'hey, I want kids with disabilities to be my friends, too'."
The curriculum explores a range of disabilities and includes specially-crafted learning activities, hands-on exercises, guided discussions and guest guidelines. It starts with an introduction to disabilities, and looks at vision, hearing and physical disabilities and then at learning disabilities -- including a new section on autism, ADHD and intellectual disabilities. Parents and teachers can access and download the free, FRIENDS WHO CARE® curriculum by going to http://www.easterseals.com/friendswhocare. The fun and colorful components can all be downloaded separately for use at home or in the classroom.
Originally developed in 1990 with a grant from Ronald McDonald House Charities, Easter Seals significantly updated and is now re-introducing the FRIENDS WHO CARE® curriculum with funding from of its long-time partner, the Friendly Ice Cream Corporation. Friendly's has worked to support Easter Seals and its wide variety of services for children with disabilities for more than twenty-five years through the annual Cones for Kids and Easter Seals Camp Friendly fundraisers. To date the company has raised more than $25.2 million for Easter Seals with $680,000 being raised this year alone.
About Friendly's
Friendly Ice Cream Corporation is a vertically integrated restaurant company serving signature sandwiches, entrees and ice cream desserts in a friendly, family environment in more than 500 company and franchised restaurants throughout the Northeast and Mid-Atlantic regions. The company also manufactures ice cream, which is distributed through more than 4,000 supermarkets and other retail locations. With a 70+ year operating history, Friendly's enjoys strong brand recognition and is currently revitalizing its restaurants and introducing new products to grow its customer base. To find a Friendly's near you, visit http://www.friendlys.com.
About Easter Seals
Easter Seals is the leading non-profit provider of services for individuals with autism, developmental disabilities, physical disabilities and other special needs. For 90 years, Easter Seals has been offering help and hope to children and adults living with disabilities, and to the families who love them. Through therapy, training, education and support services, Easter Seals creates life-changing solutions so that people with disabilities can live, learn, work and play. Support children and adults with disabilities at http://www.easterseals.com or http://www.actforautism.org.
Media Contacts:
Cindy Metzger, Easter Seals
P: 312.551.7144
Kristen Barnfield, Easter Seals
P: 312.551.7147
###