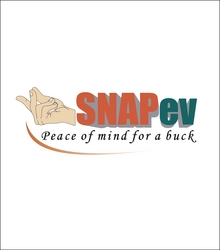 (PRWEB) May 12, 2010
SNAPev™ was developed by MBM Solutions. MBM Solutions is a Louisiana-based technology company specializing in providing innovative IT solutions; emergency & disaster management consultative services; and GIS strategies. "Our practical experience of living through major disasters and being a previous evacuee from Hurricanes Katrina and Rita prompted us to create a product that would make the evacuation process less stressful and troublesome for the evacuee and their relatives", says David Moss, the company's CEO. "MBM further distinguishes itself from competitors by eliminating the need for a major investment in equipment because we host the system. Additionally, our information integrates into multiple government systems and we provide the on ground registration of individuals. MBM Solution's array of services is designed to support our client's desires to create interoperable software solutions", says Benjamin Curtis, the company's VP of Business Development.
SNAPev™ can inform family members of the exact location (hospital, shelter, church, school, etc.) of where their evacuated members are being assisted during an emergency or evacuation. Most importantly, first responders, shelter providers and emergency personnel will have enough information ahead of time to properly prepare for persons with special needs and the elderly. That means sufficient medications; medical devices & equipment can be moved to the evacuation facility in order to provide continued care. SNAPev™'s most distinguishable feature is its text alert and notification feature. The system can instantly notify next of kin or any designated person that the registrant is being relocated or is in need of special attention. SNAPev™ should be the key component of any emergency management plan because of its unique functionality and low cost-- $12 a year.
For further information please visit us at http://www.snapev.com or call Benjamin Curtis, (800)928-9610 or email, info(at)mbmss(dot)com.
Also stay in touch with us on Twitter and Facebook!
###