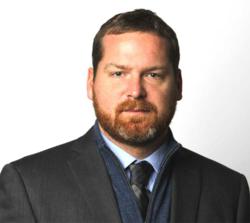 As a disabled veteran myself, I felt the need to educate myself and the veteran community about what is really going on behind the curtain at the Department of Veteran Affairs.
Minneapolis, MN (PRWEB) February 15, 2012
DisabledVeterans.org today released the results of its initial investigation into the Department of Veterans Affairs' (VA) recent defense of allegations of its back door dealings to avoid hiring additional employees, including veterans.
The organization's research revealed that at the core of the issue is more than mere point and counterpoint arguments. Public records reveal that the VA had contracted to outsource jobs at the potential expense of making the 1.3 million disability claims backlog for veterans possibly worse.
The American Federation of Government Employees (AFGE), a union representing public employees, claimed that the VA violates federal law by illegally outsourcing government jobs. It was correct in pointing out that the VA did award ACS Government Solutions a contract worth over $45 million dollars. AFGE also alleged the contract will allow the VA to avoid hiring new workers to manage the enormous 1.3 million claims backlog. Instead, ACS will manage the backlog with its call centers.
In Federal Computer Week, VA Under Secretary Allison A. Hickey responded by stating that the VA failed to perform a cost-benefit analysis, as required by law. But, she insisted that doing so was legal in this instance. She went on to claim ACS workers are not replacing federal workers; ACS is merely going to perform the same tasks the VA is supposed to perform by hiring its own workers.
Hickey conceded in the interview with Federal Computer Week that ACS will be "supporting the Veterans Benefits Administration (VBA) by providing cases ready for decision by VBA employees." This confirmed that ACS will take over evidence gathering for many disabled veterans' claims, a job that was previously the sole responsibility of the VA.
The VA's explanation proved inadequate to some. Patrick Bellon, Executive Director of Veterans for Common Sense had this to say, "This situation must be addressed immediately and the appropriate actions taken without delay. The VA's cavalier and tone-deaf explanation up until this point only adds insult to injury."
After the two sides had a chance to make their arguments, DisabledVeterans.org investigated the matter. It uncovered evidence indicating that the VA failed to perform its due diligence in contracting with ACS, a Xerox company. Numerous reports revealed that ACS failed at the state level to privatize social welfare systems successfully.
"After a fair hearing from both sides, and finding evidence warranting further investigation into possible corporation corruption, DisabledVeterans.org has decided to take a look at the current system," stated Benjamin Krause, Founder. "We need to have objective non-partisan facts to evaluate the ongoing situation."
Krause continued, "As a disabled veteran myself, I felt the need to educate myself and the veteran community about what is really going on behind the curtain at the Department of Veteran Affairs."
The full article may be accessed at http://www.disabledveterans.org – which includes an analysis of the key players and the situation as it stands today.
ABOUT BENJAMIN KRAUSE
Benjamin Krause, Founder, DisabledVeterans.Org
Benjamin Krause enlisted with the US Air Force in 1996 and served in the Air Mobility Command for operations in the Middle East, and later with the USAF Special Operation Command, where he participated in operations in Eastern Europe until 2001.
Since 2001, Benjamin has lent his voice as an advocate for veterans after his own disability compensation struggles with the Department of Veterans Affairs (DVA). During his struggles with the DVA, Ben represented himself and used Veterans Service Officers to successfully appeal both informal and formal denials more than ten times. As a result of his experiences, Ben has published countless articles and guides that have helped other disabled veterans and family members effectively navigate the current disability system.
Benjamin holds an undergraduate degree from Northwestern University, where he studied Economics while using Chapter 31 Vocational Rehabilitation & Employment (VR&E). He is currently attending the University of Minnesota Law School using VR&E for the second time and will graduate in 2013.
Benjamin is also Assistant Director for Policy Advocacy at Veterans For Common Sense and he serves on the Board of Directors for THRIVE Veterans' Employment Program, based in Minnesota. He is actively involved in social media and can be reached both on Twitter (@benjaminkrause) and on Facebook (http://www.facebook.com/benjaminlkrause).
For more information about DisabledVeterans.org and Benjamin Krause, contact Cheryl Price at cherylprice(at)disabledveterans(dot)org or visit our website at http://www.disabledveterans.org.
###